LND Admin
Using LND Admin with myNode
To use LND Admin with myNode, first click on the LND Admin link on the myNode homepage.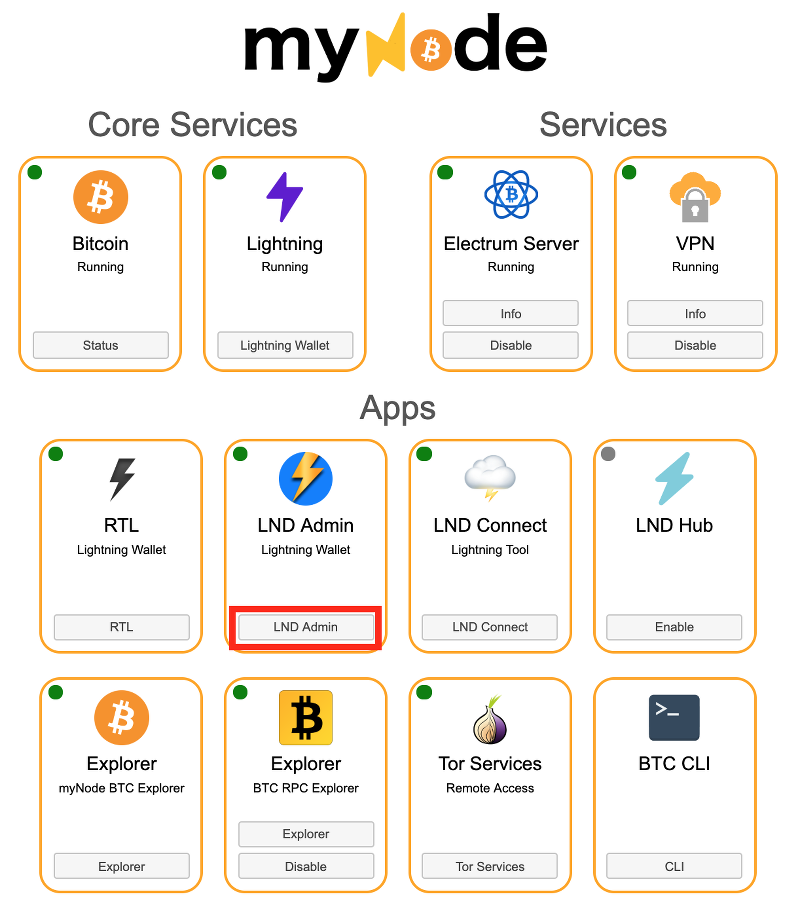 Next, you will be prompted to log in. You can use your myNode password to login.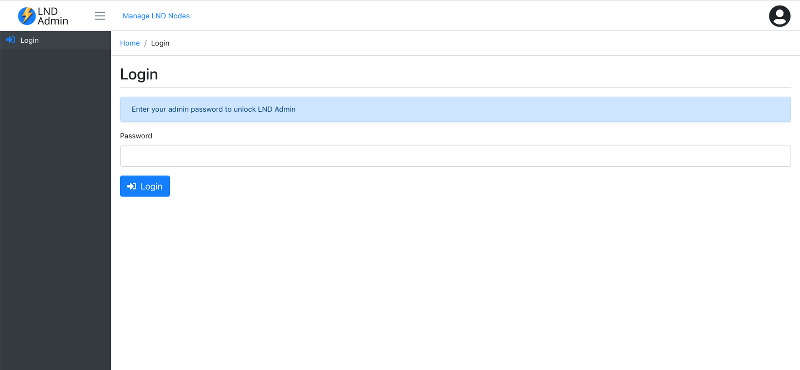 Now, you will be prompted to add your LND node. To add your local myNode, you must enter the LND connect information. Go to the LND Connect page from the myNode homepage and copy the LND Connect URL.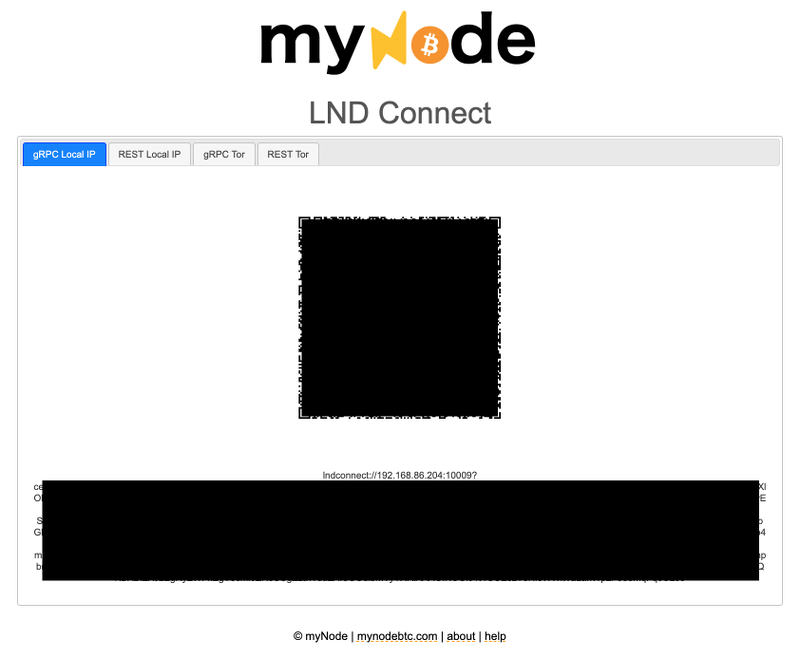 Paste the URL into the LND Connect Tab in LND Admin and change the IP address to "localhost".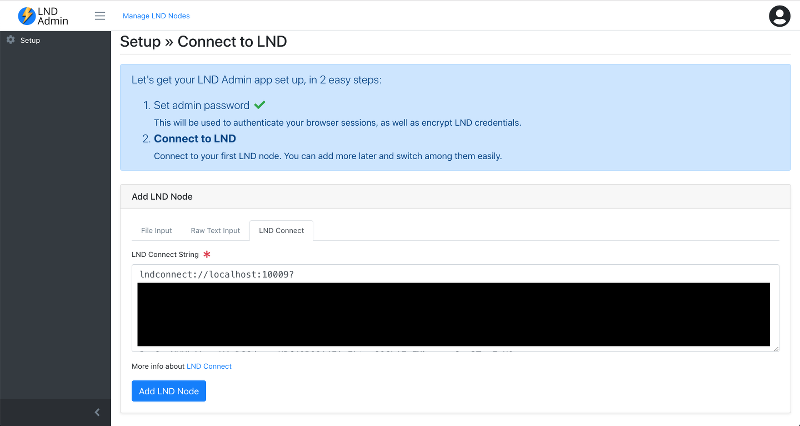 Click "Add LND Node" and you can now use LND Admin to manage your myNode!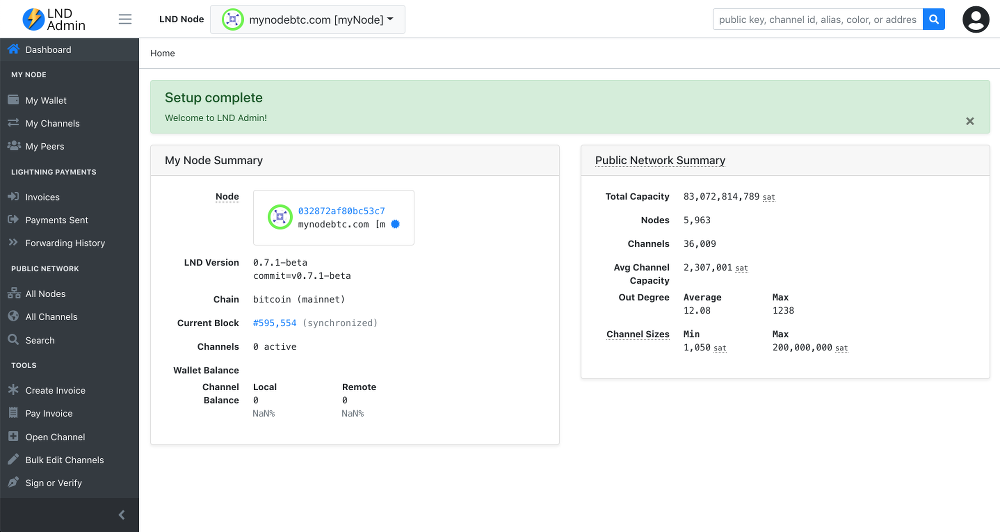 ---