Using Ride the Lightning (RTL) Wallet
Logging into RTL
Ride the Lightning is a Lightning wallet accessible via a web interface and is built into myNode! Once a Lightning wallet has been created on your device, the RTL app will be available via a link on the home page.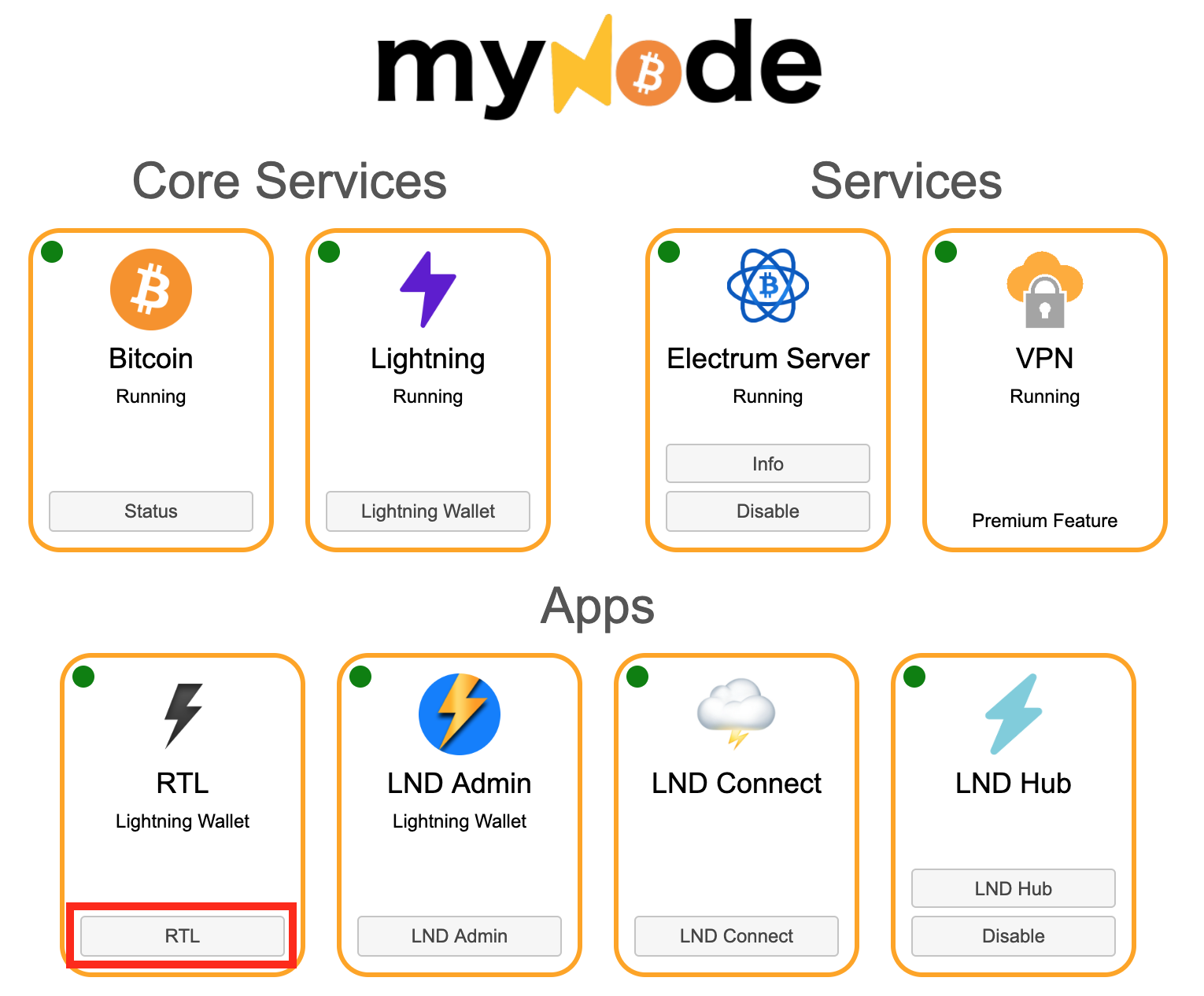 After clicking the link, you will be presented with a login page. Use your myNode password to login. If you have not set your own password, the default is "bolt" and should be changed. After Logging in, the main RTL page will be displayed.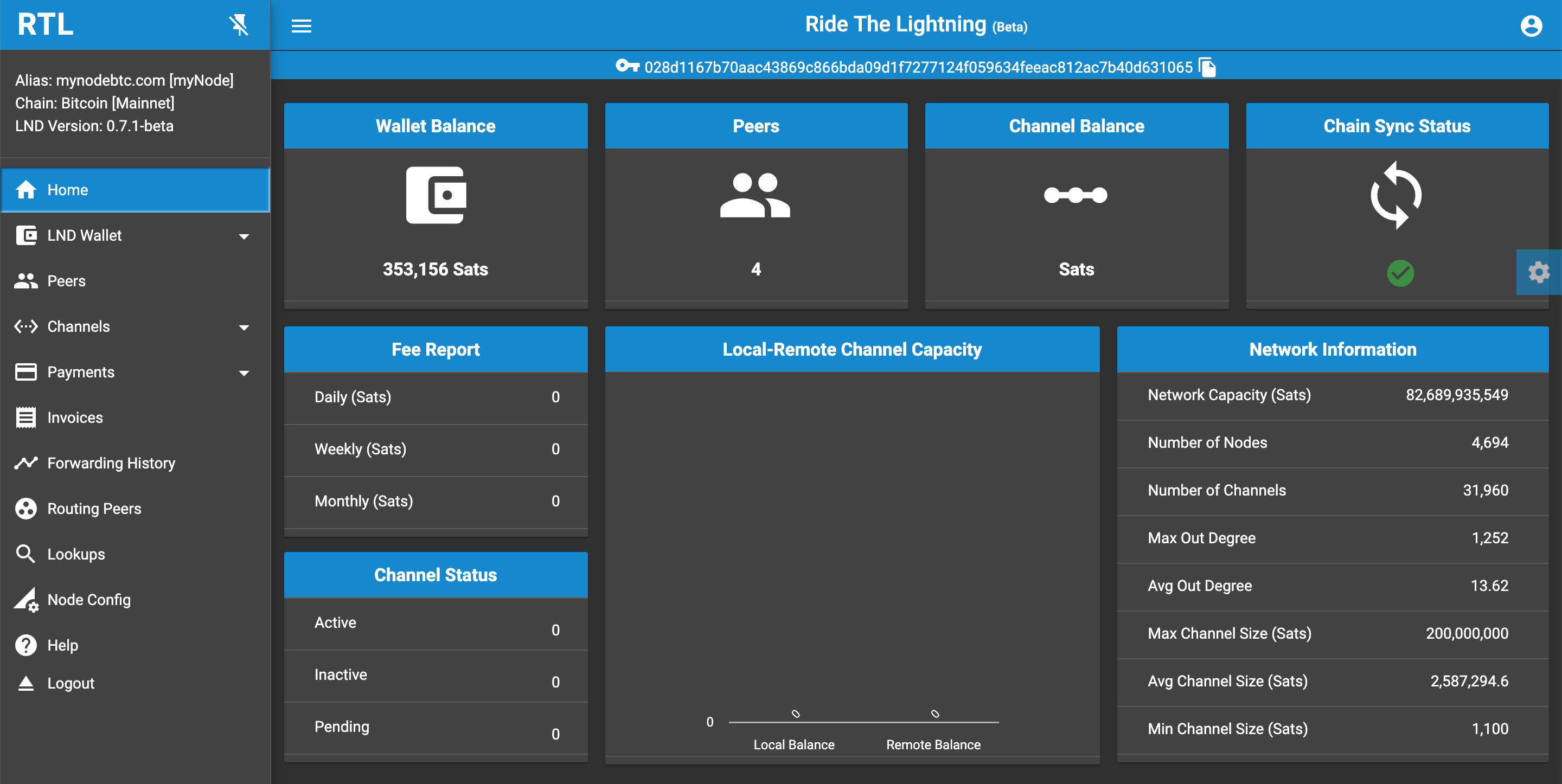 Funding your BTC Wallet
In order to participate in the Lightning Network, you first need to fund your Bitcoin wallet. To fund your Bitcoin wallet, click on Send/Receive in the navigation panel.
On the Send/Receive page, choose an address type and click "Generate Address". This will display a Bitcoin address that you can use to fund your Bitcoin wallet.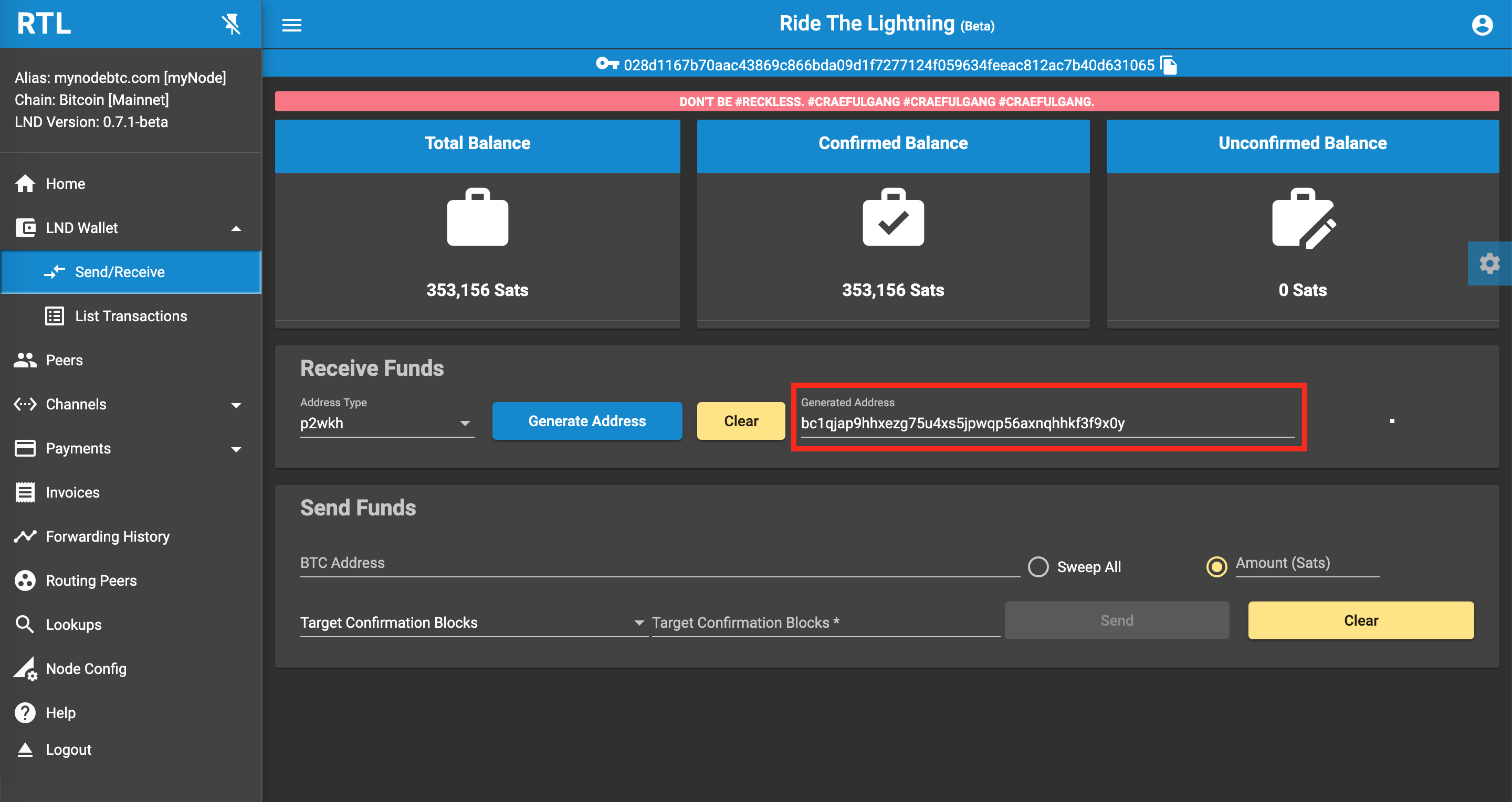 Opening a Channel
Before you can spend Bitcoin via the Lighting network, you first have to open a Lightning channel.
First, click on Channels -> Management in the RTL navigation panel. On the Channel Management page, choose a node under the Alias option and enter an amount in Satoshis. This will open a channel to the chosen node with the specified amount. Then, click Open and once the channel is open, you can spend those sats via the Lightning Network.
If you want to open a channel to a specific node, you must first connect to it on the Peers page.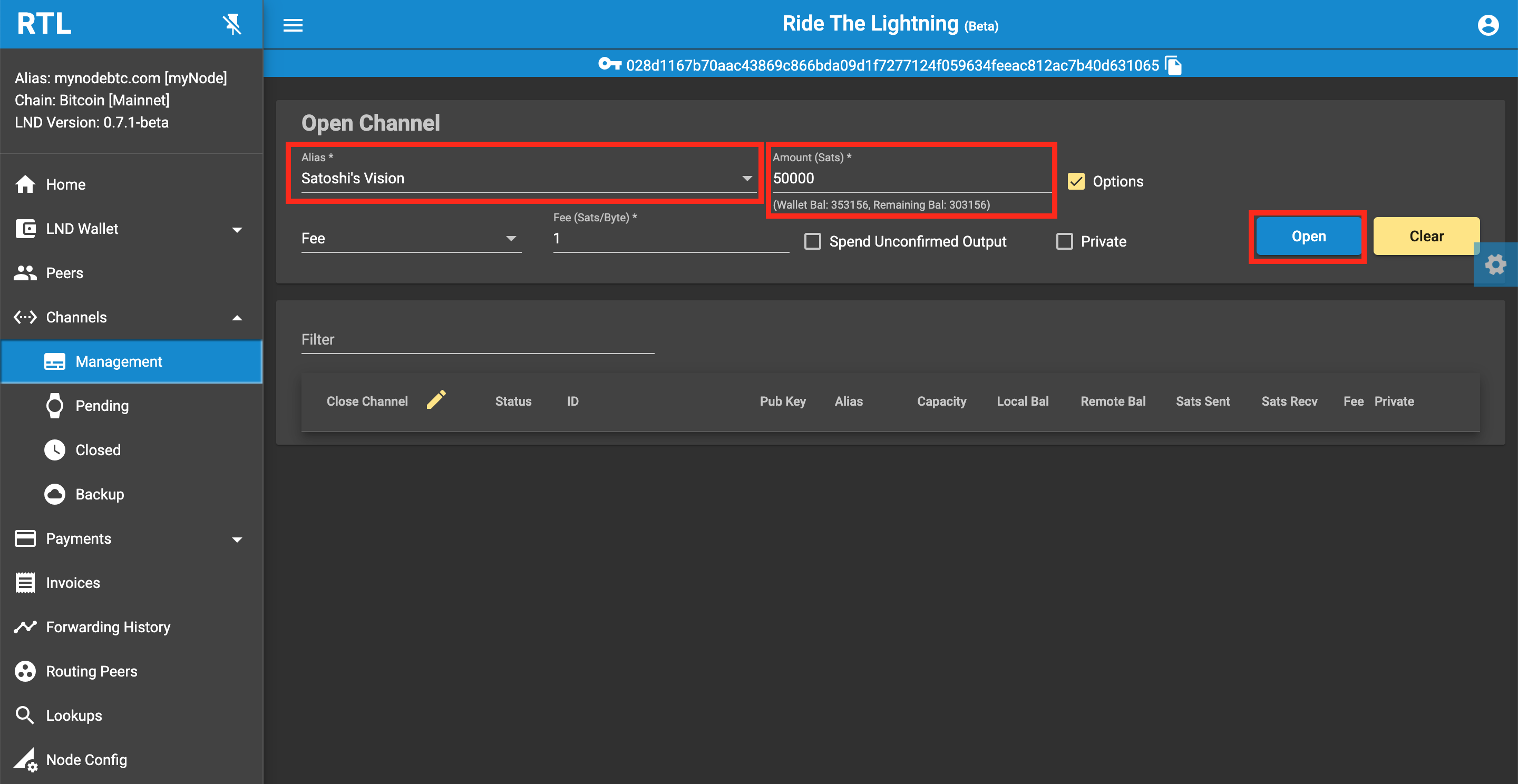 You can verify the status of the channel via the Channels page. The channel will be pending until the transaction used to open the channel is confirmed.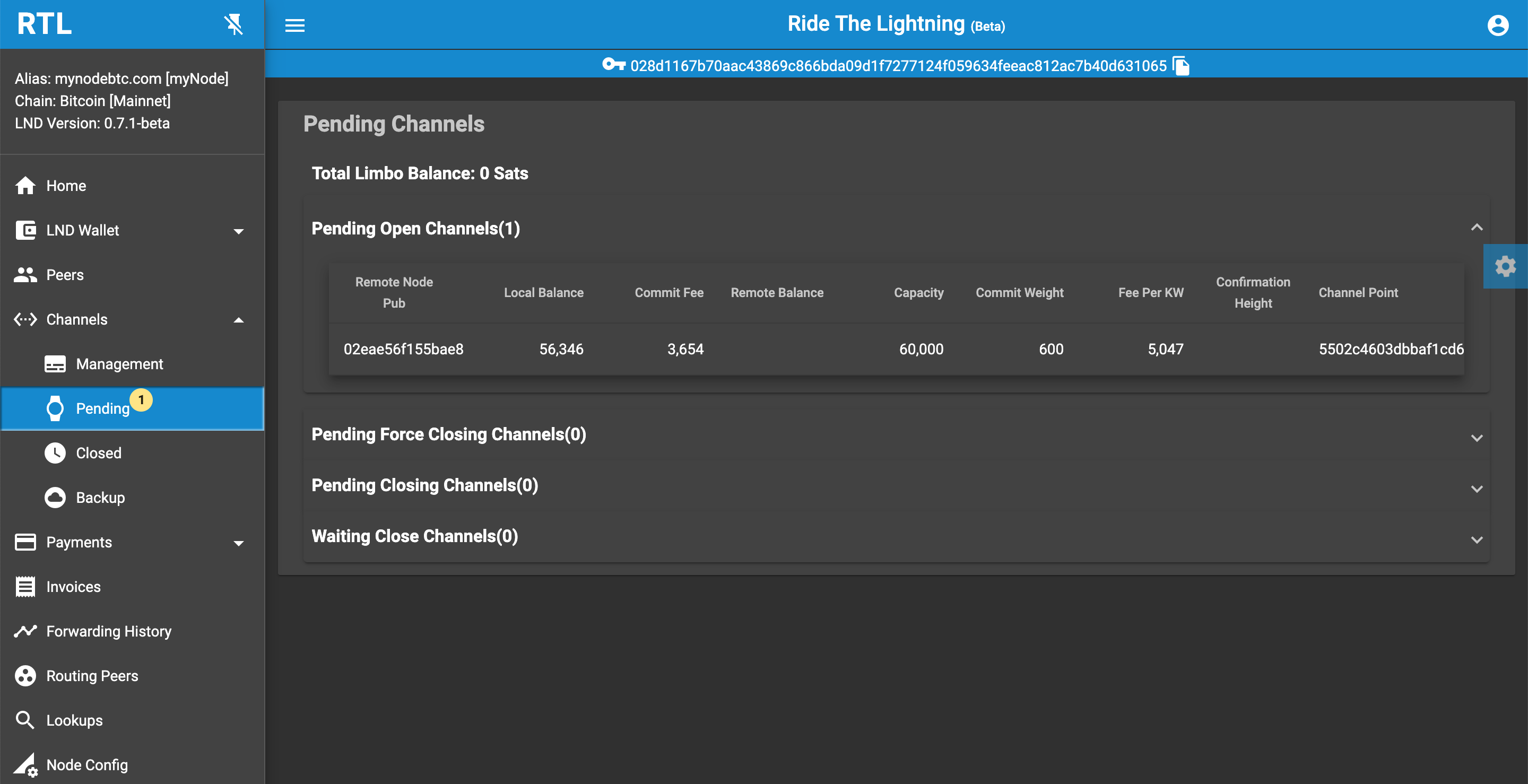 Sending BTC via RTL
When one or more channels are open, you can spend your Bitcoin via the Lightning network by going to the Payments -> Spend page via the RTL navigation panel.
To spend your Bitcoin, you must first get an invoice from the website or entity you would like to send Bitcoin. Copy that invoice and paste it into the Payment Request input on the RTL Spend page and click Send Payment. You will then need to confirm your payment.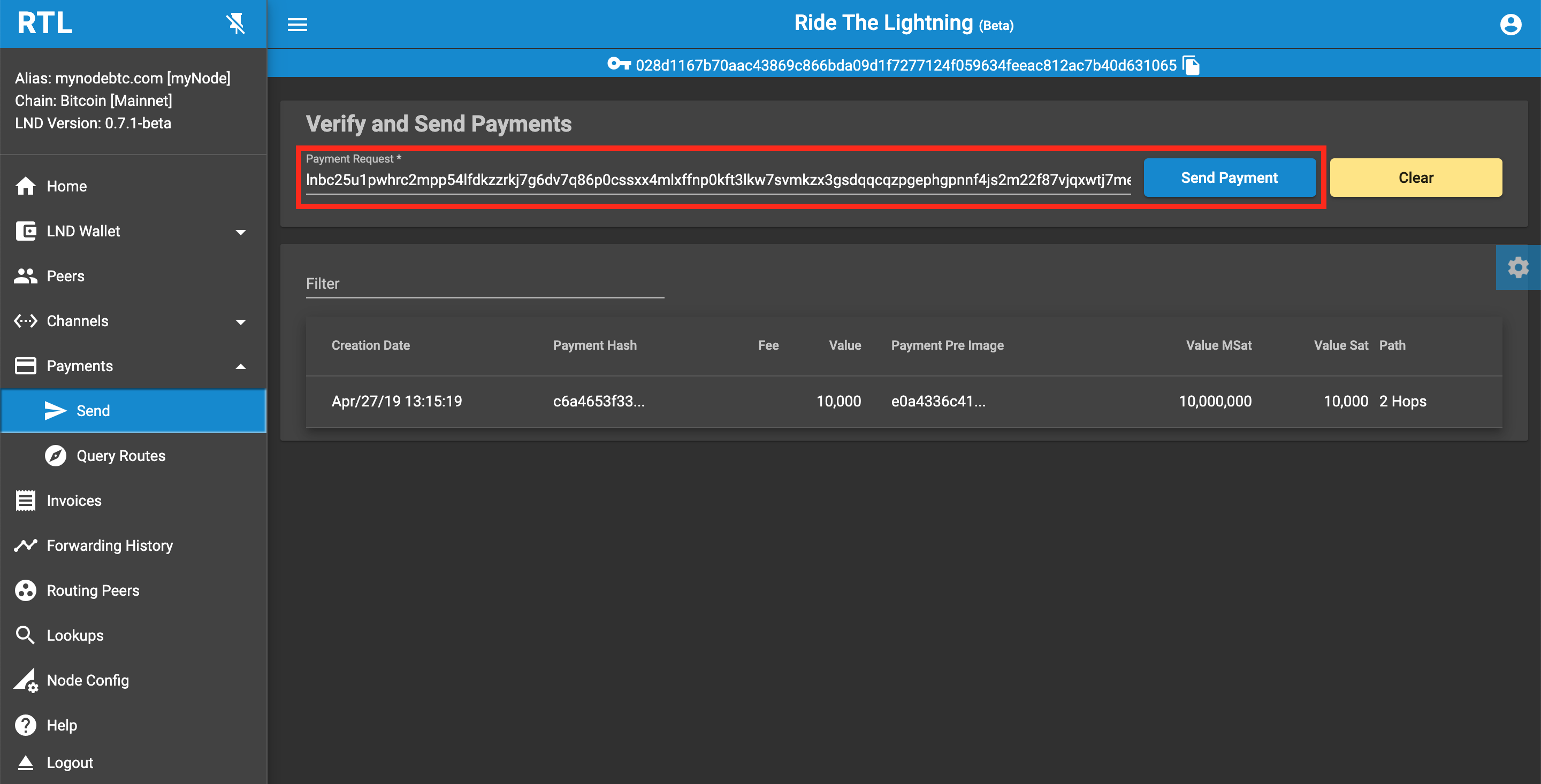 If your payment is successfully sent, you will see a success message!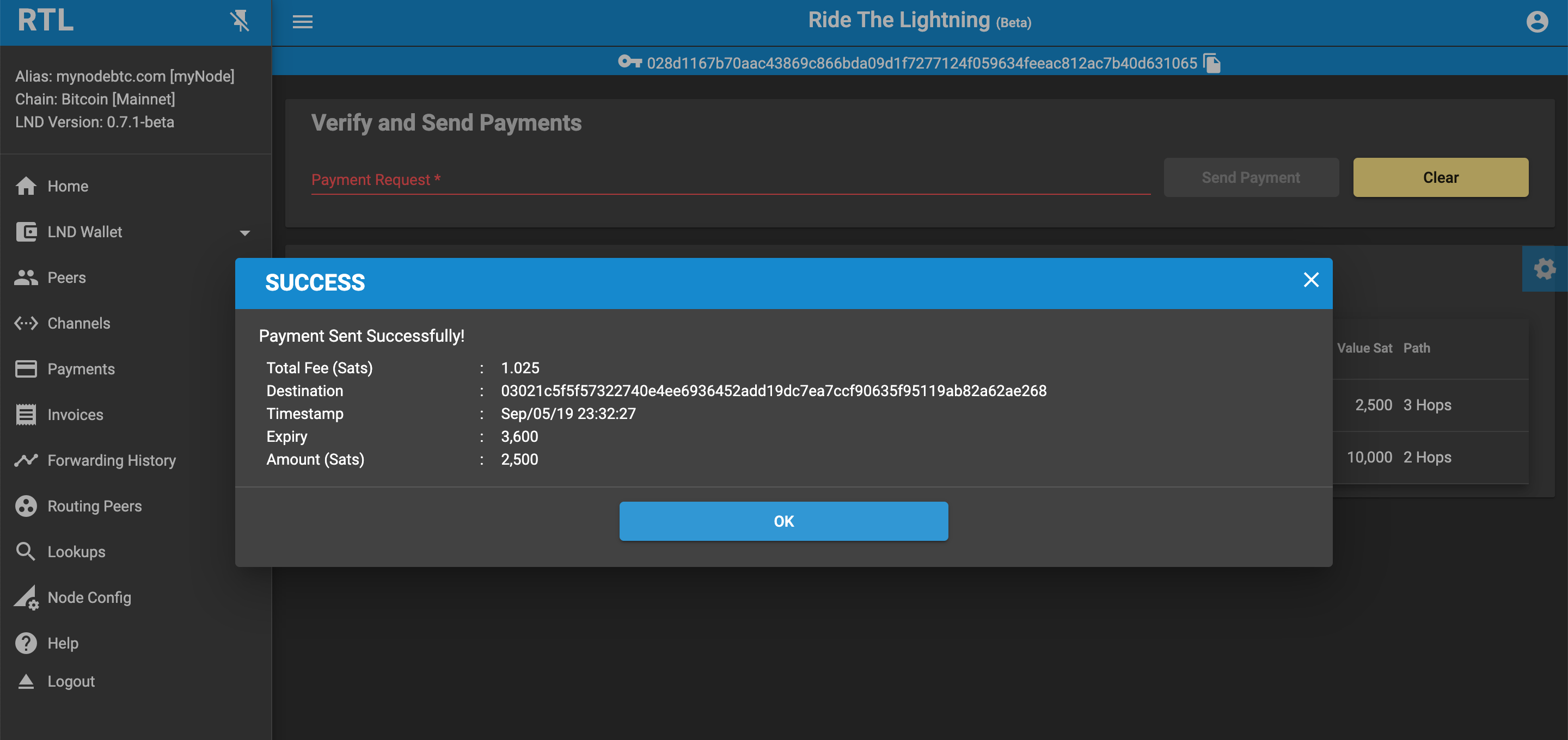 ---