Bitcoin, Lightning, and more!
The easiest, most powerful way to run a Bitcoin and Lightning node! We combine the best open source software with our interface, management, and support so you can easily, privately, and securely use Bitcoin and Lightning.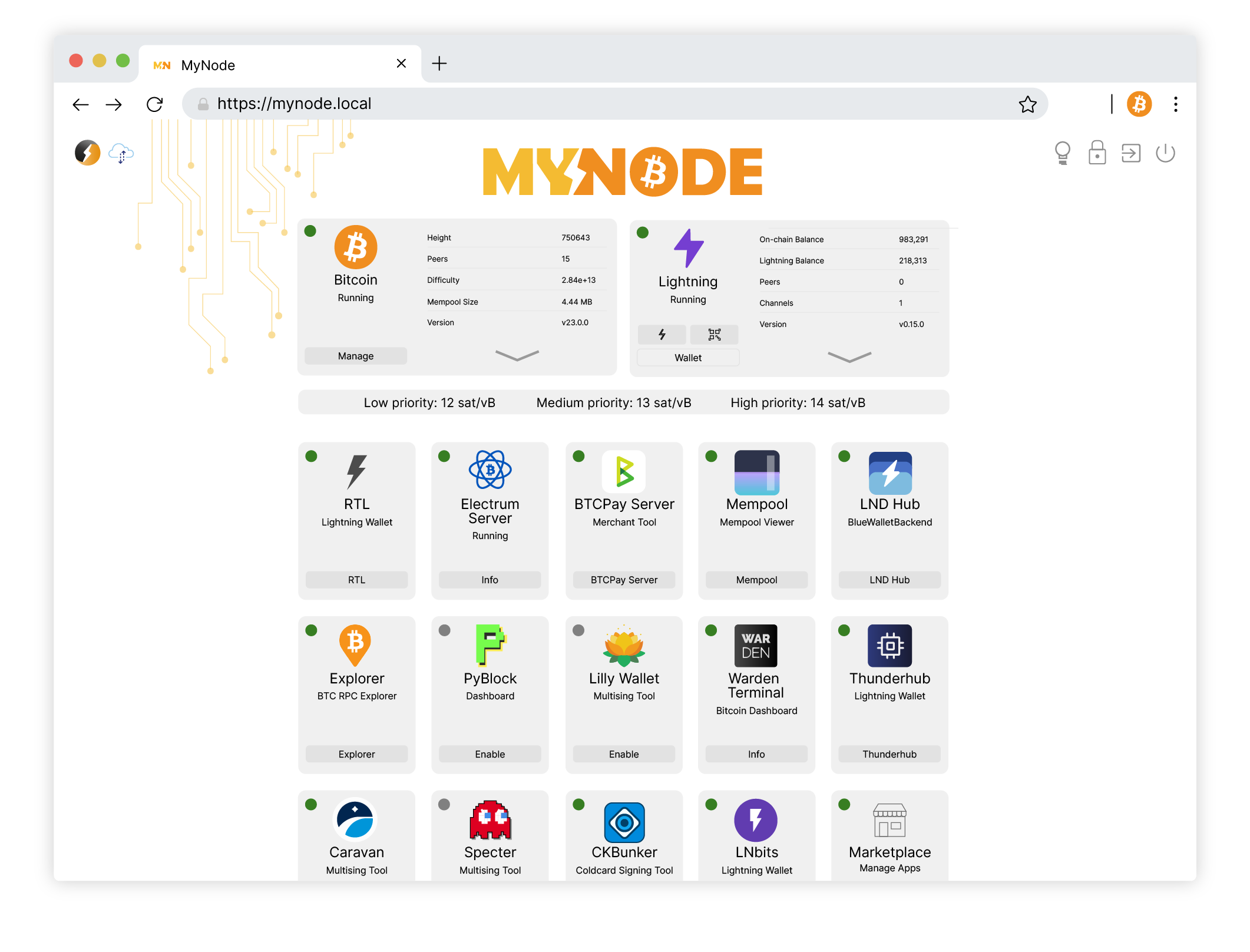 For the sovereign individual
MyNode is a platform that provides uptime, reliability, ease-of-use and a huge variety of applications!
Open source
We integrate a number of Bitcoin-related open source projects to provide simple access to Bitcoin and Lightning along with a number of other features.
Security and privacy in mind
By running Bitcoin and Lightning on your MyNode device, you maintain all the security and privacy originally intended in the Bitcoin protocol.
Become your own bank
Your transactions are verified by your local node, removing the need to trust online 3rd parties for spending or verifying funds.
The perfect Bitcoin node
Accelerate your entry into the world of Bitcoin with our powerful hardware and user-friendly interface. Effortlessly discover the wide variety of applications and capabilities to seize control of your financial independence.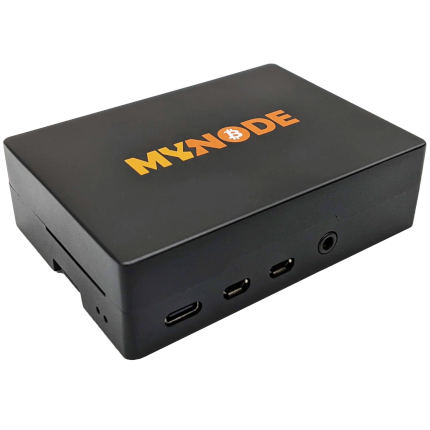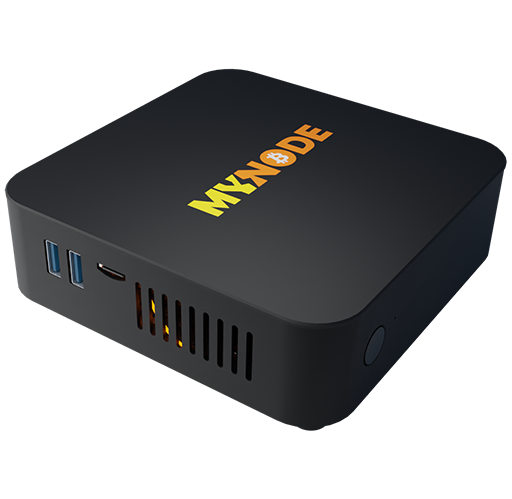 Packed with amazing features
Bitcoin
Bitcoin Full Node
Lightning
Lightning Wallet
Intuitive UI
Web Interface
VPN/Tor
Secure Remote Access
Bitcoin Explorer
Explore the Blockchain
Electrum Server
BTC Light Wallet Server
Powerful Hardware
Quickly sync Bitcoin blockchain
Wallet Pairing
Wallet QR Codes
LN Channel Backup
Multiple Backups
Dedicated Hardware
Keeps you connected
Software Updates
One click software updates
Marketplace included
The Marketplace provides access to an ever-growing number of applications. Explore, Transact, Mix, Chat, and more with all the apps MyNode has to offer. Install, remove, and update apps with a single click!
Lightning Wallets

Bitcoin Explorers

Multisig Tools

Mixing Tools

And more!
Get started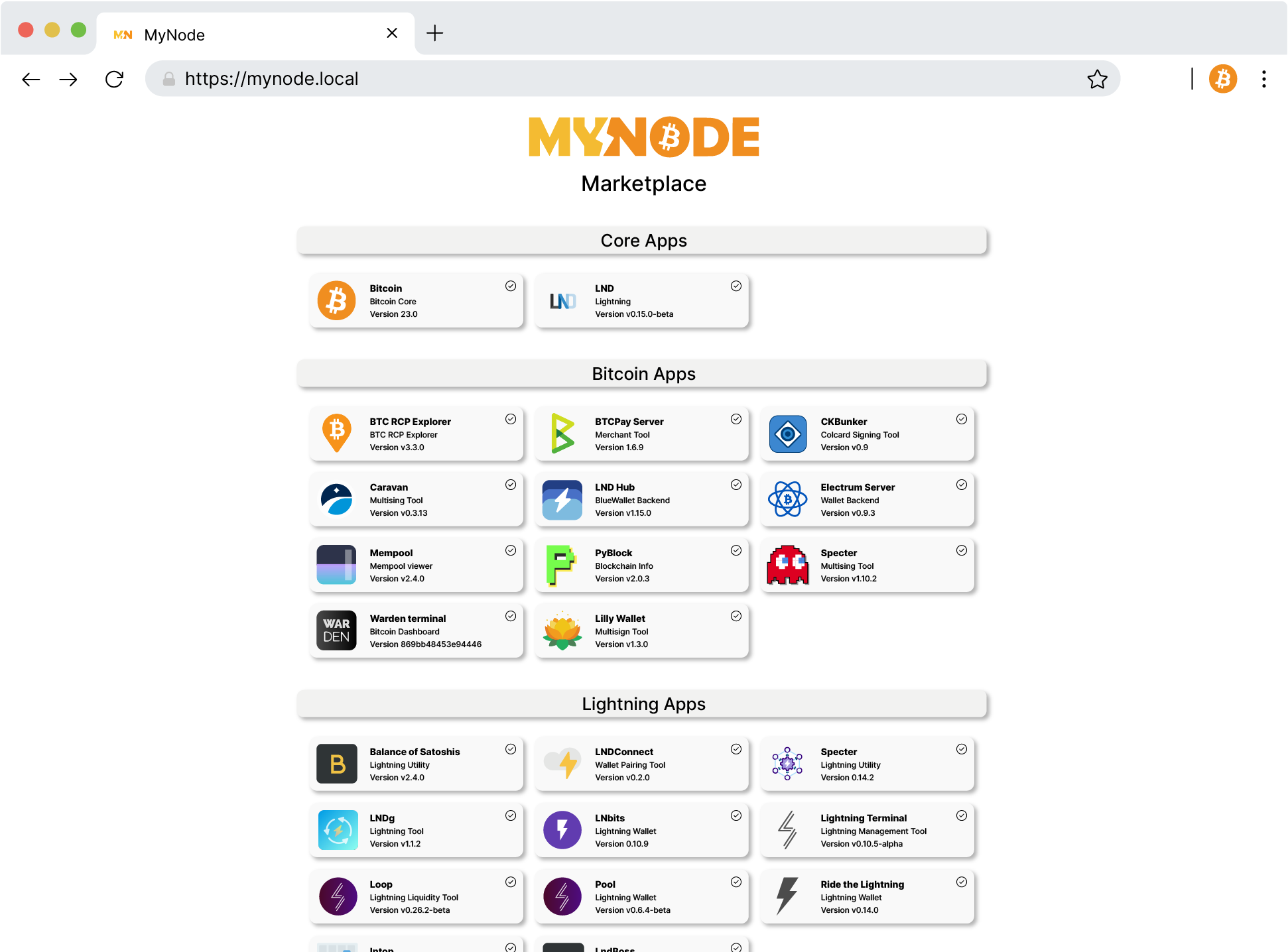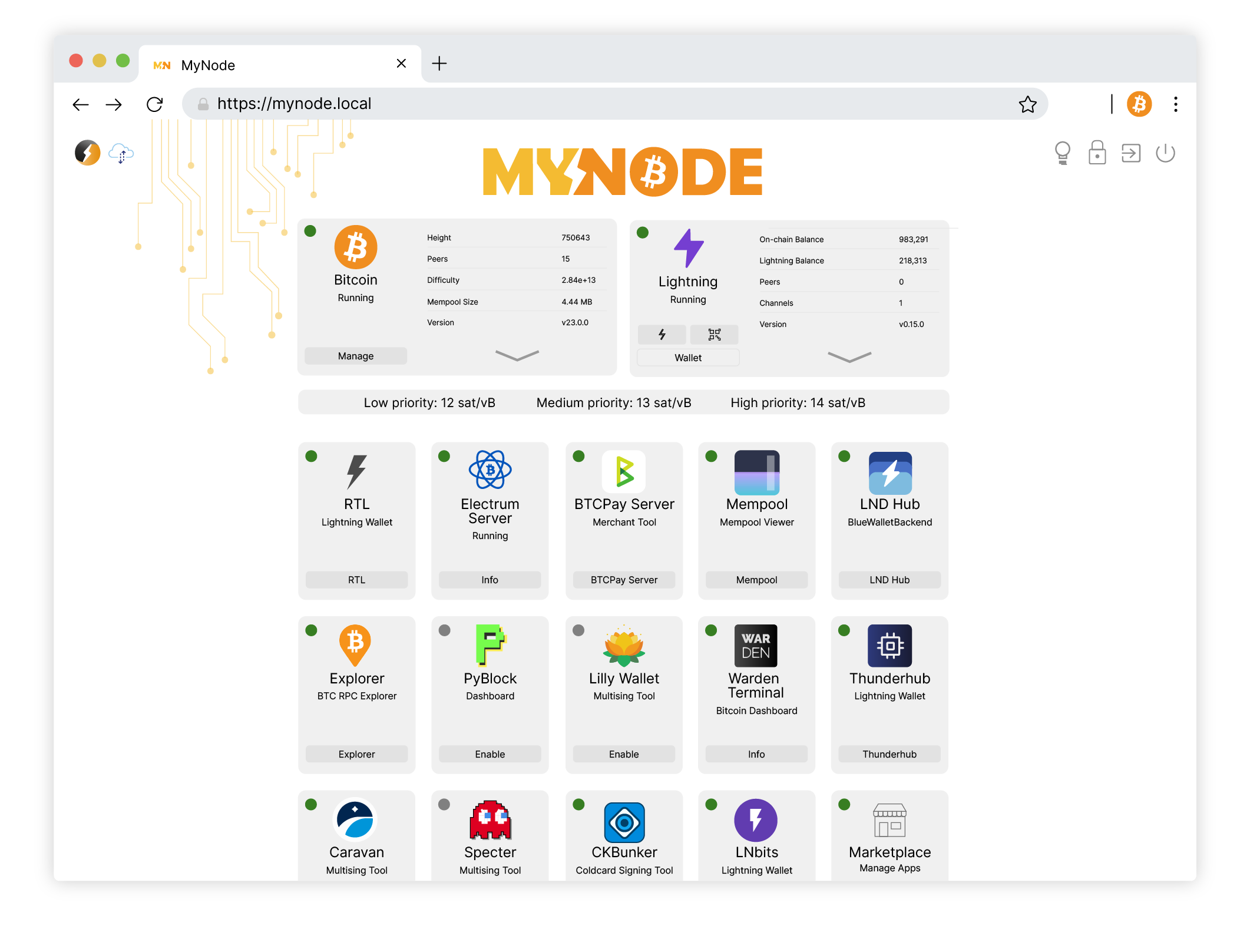 Easy to Use
Our intuitive, easy-to-use web interface provides access to Bitcoin, Lightning and a huge number of apps as easy as accessing your favorite website. No command line or Linux experience required.
Intuitive

Fast

Informative

Customizable
Customize
The UI also offers a ton of configurability!
Light Mode

Dark Mode

Custom Backgrounds

Price Ticker

Live Mempool Data

And more!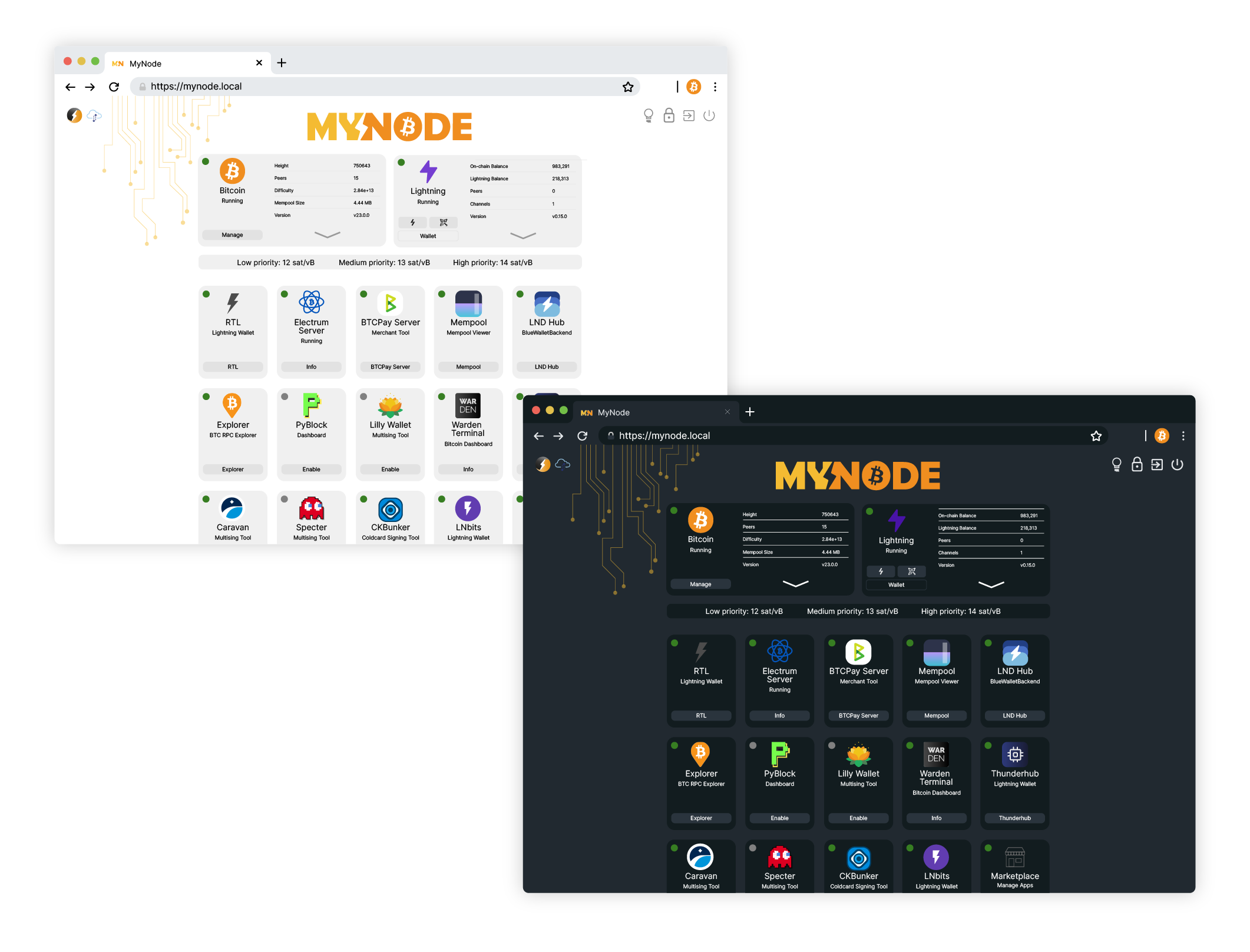 Use your wallet of choice
MyNode has been to tested to work with MANY Bitcoin and Lightning wallets!
Zap

Zeus

Blue Wallet

Electrum

Sparrow

Ride the Lightning

Thunderhub

LNBits

Lily Wallet
Learn more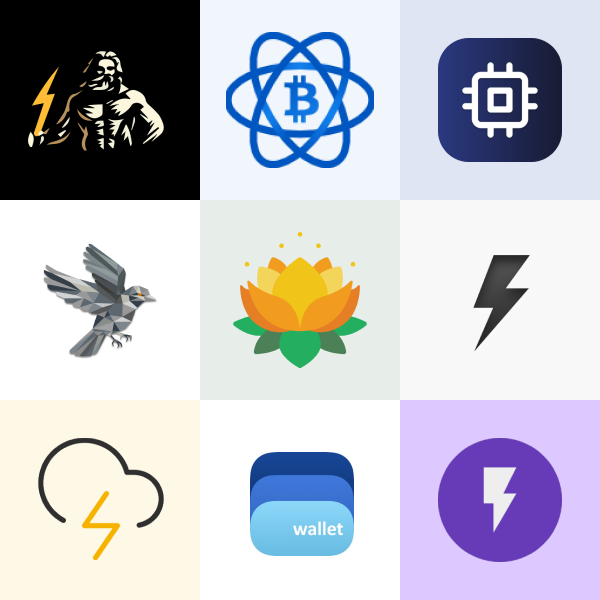 Products and Hardware
MyNode offers a variety of hardware and software options! Compare them below to find the best fit for you.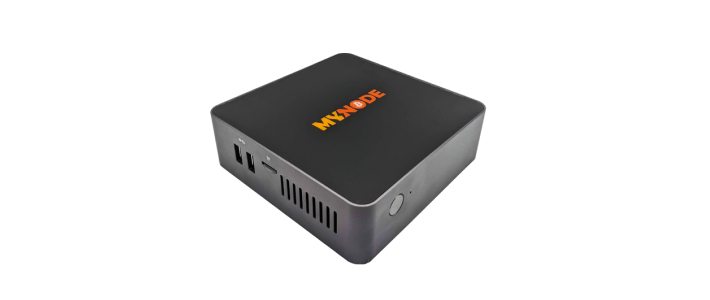 Model Two
The Model Two is the best MyNode package! It includes our premium software, support and our most powerful hardware.
Poweful, Intel-based Hardware
8GB RAM
SD Card with MyNode Software
1 TB Internal SSD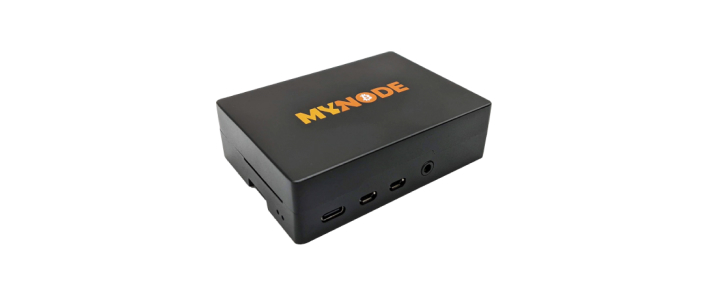 Model One
The Model One is the full MyNode package! It includes the premium software, along with all the necessary hardware.
Raspberry Pi 4
4GB or 8GB RAM
SD Card with MyNode Software
1 TB External SSD (USB 3)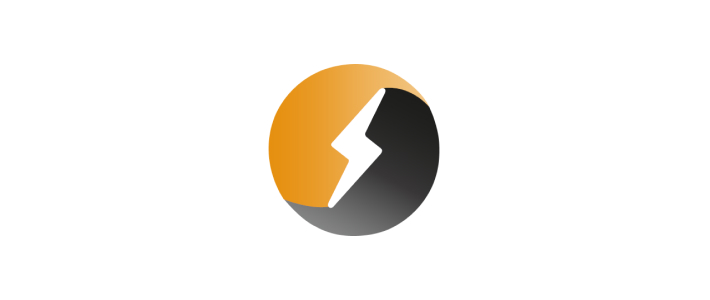 Premium
You can also purchase MyNode Premium, a Product Key that will unlock premium features and functionality on any device!
MyNode Product Key
One Click Upgrades
Premium Features
Premium Support
All orders come with 1 year of Premium+, which includes support, remote channel backup, watchtower, and more!