myNode Community Edition
Overview
myNode Community Edition is the open source, freely available version! It includes a nearly all of the myNode features and can easily be downloaded and installed on a number of devices. The source code is available on GitHub.
Features
The community edition comes with a number of wonderful features:
Full Bitcoin Node
Lightning Wallet
Intuitive UI / Web Interface
Bitcoin Explorer
Electrum Server - BTC Light Wallet Server
Ride the Lightning - Lightning Wallet
LND Hub - Lightning Wallet Server
Bitcoin CLI
LND Connect - Generate QR Codes for connecting wallets
LN Channel Backup
LND Manage CLI Tool
Tor - Bitcoin and Lightning
Warden Terminal
Whirlpool
Dojo
JoinMarket
Opendime Support
Sphinx Relay
PyBlock
Balance of Satoshis
Dedicated hardware keeps you constantly and securely connected!
And more!
Learn More
Screenshots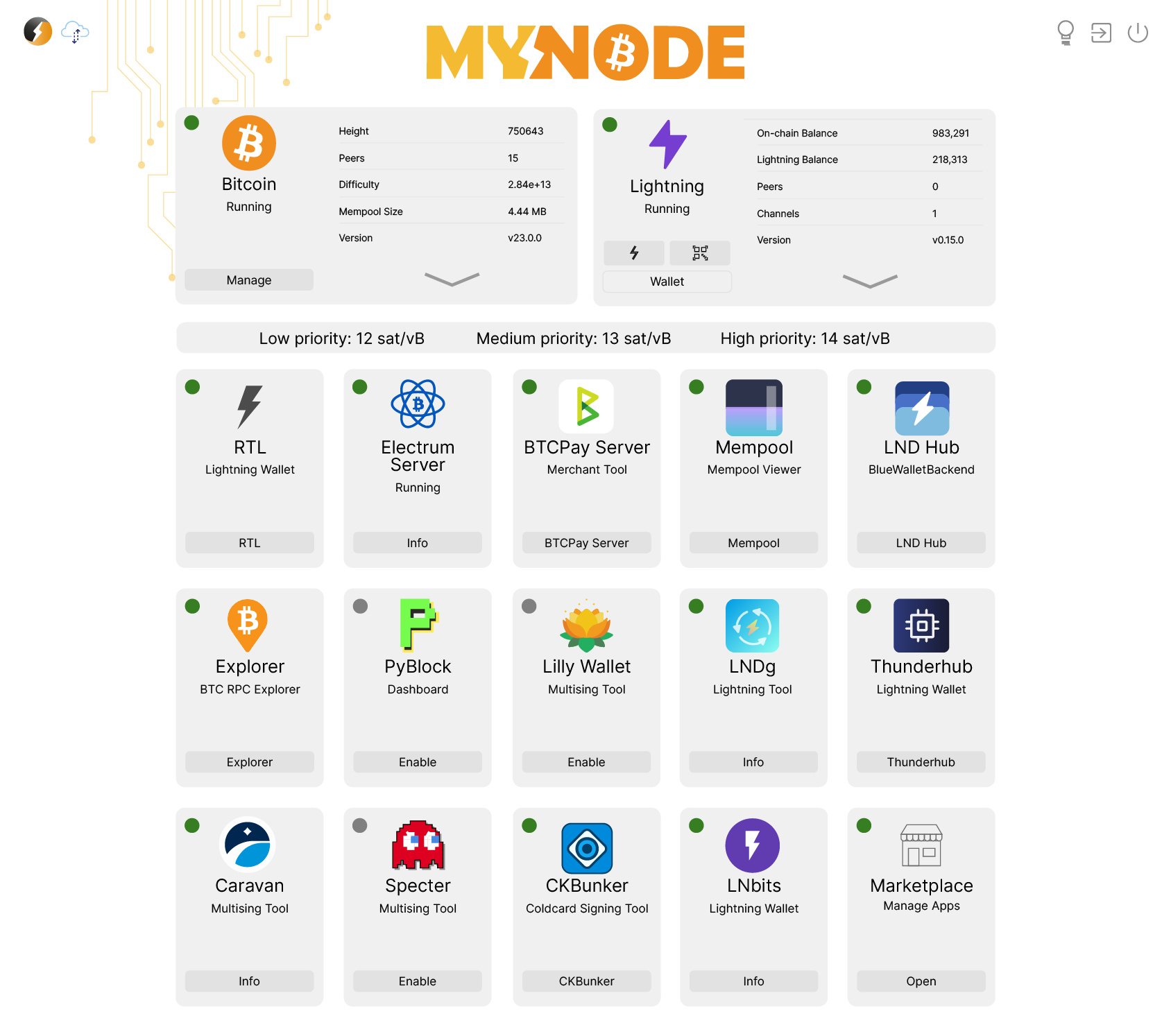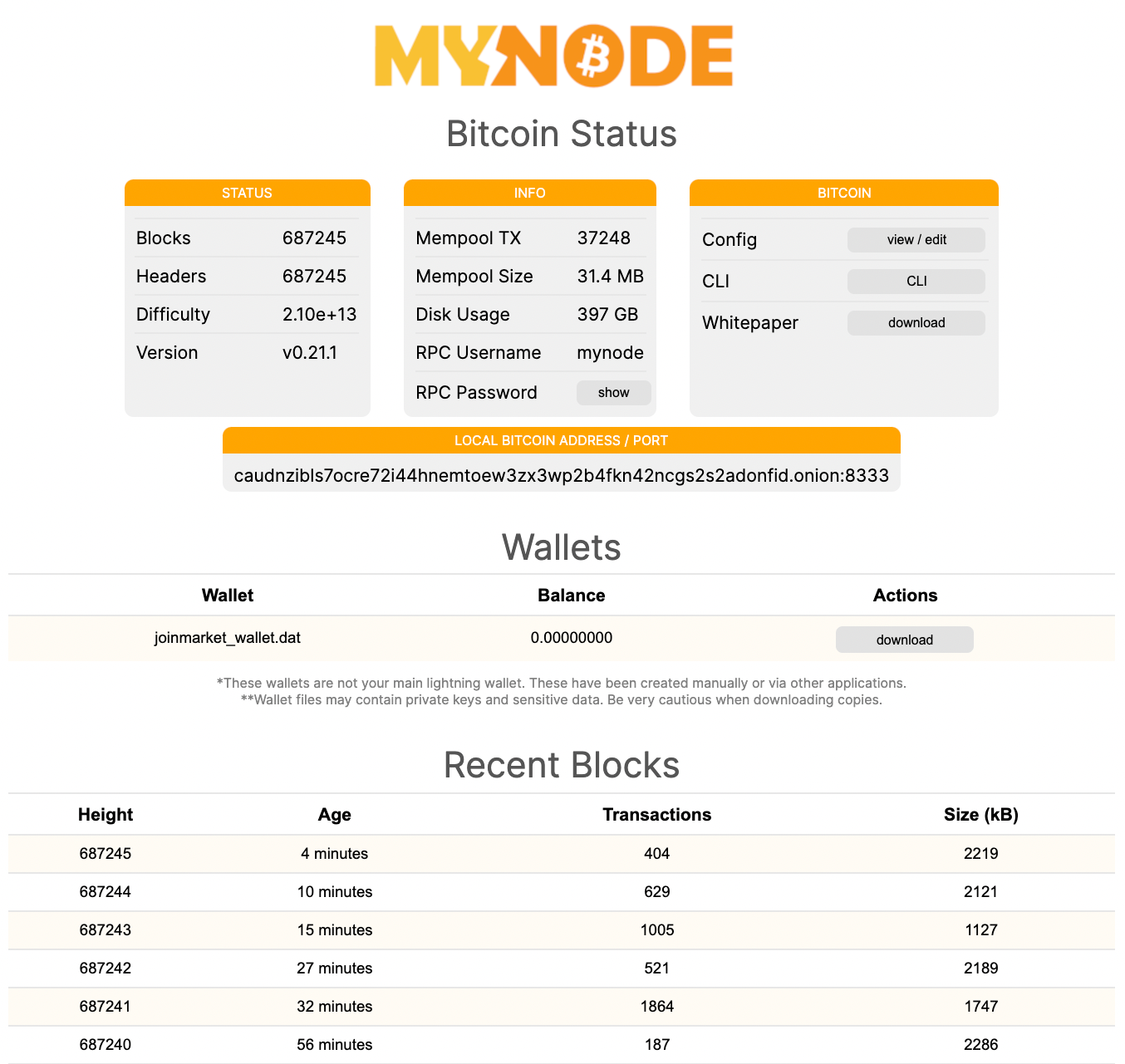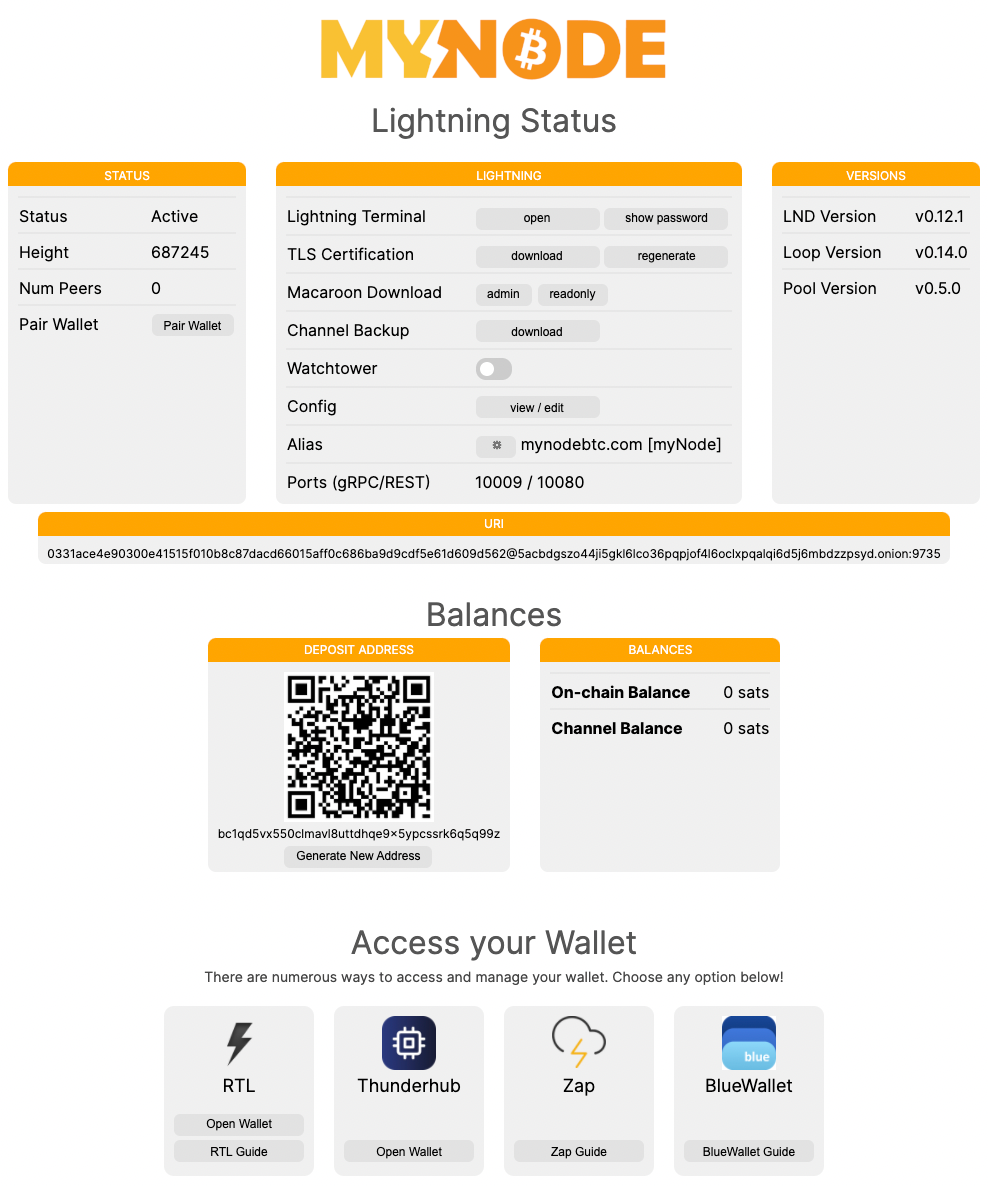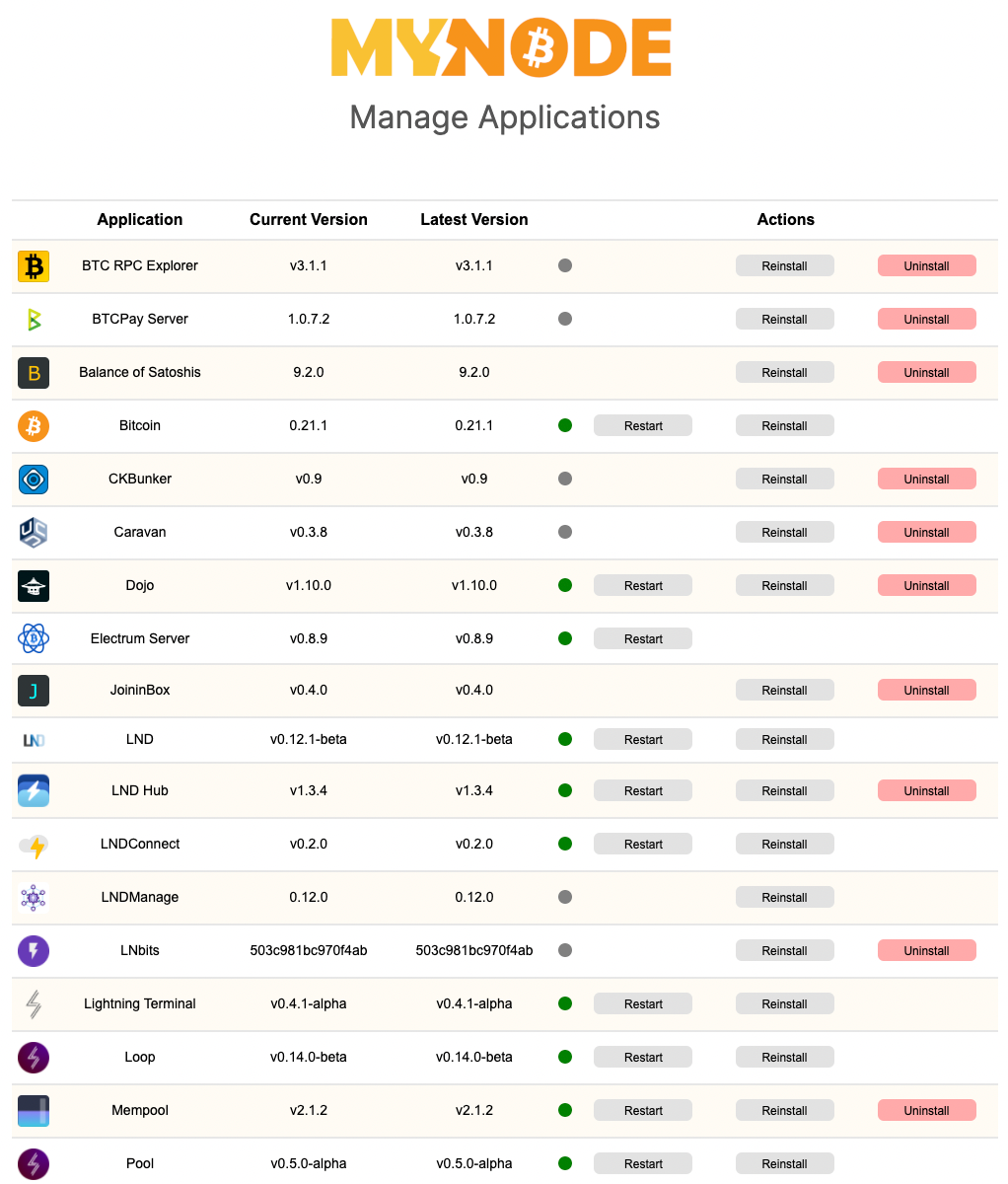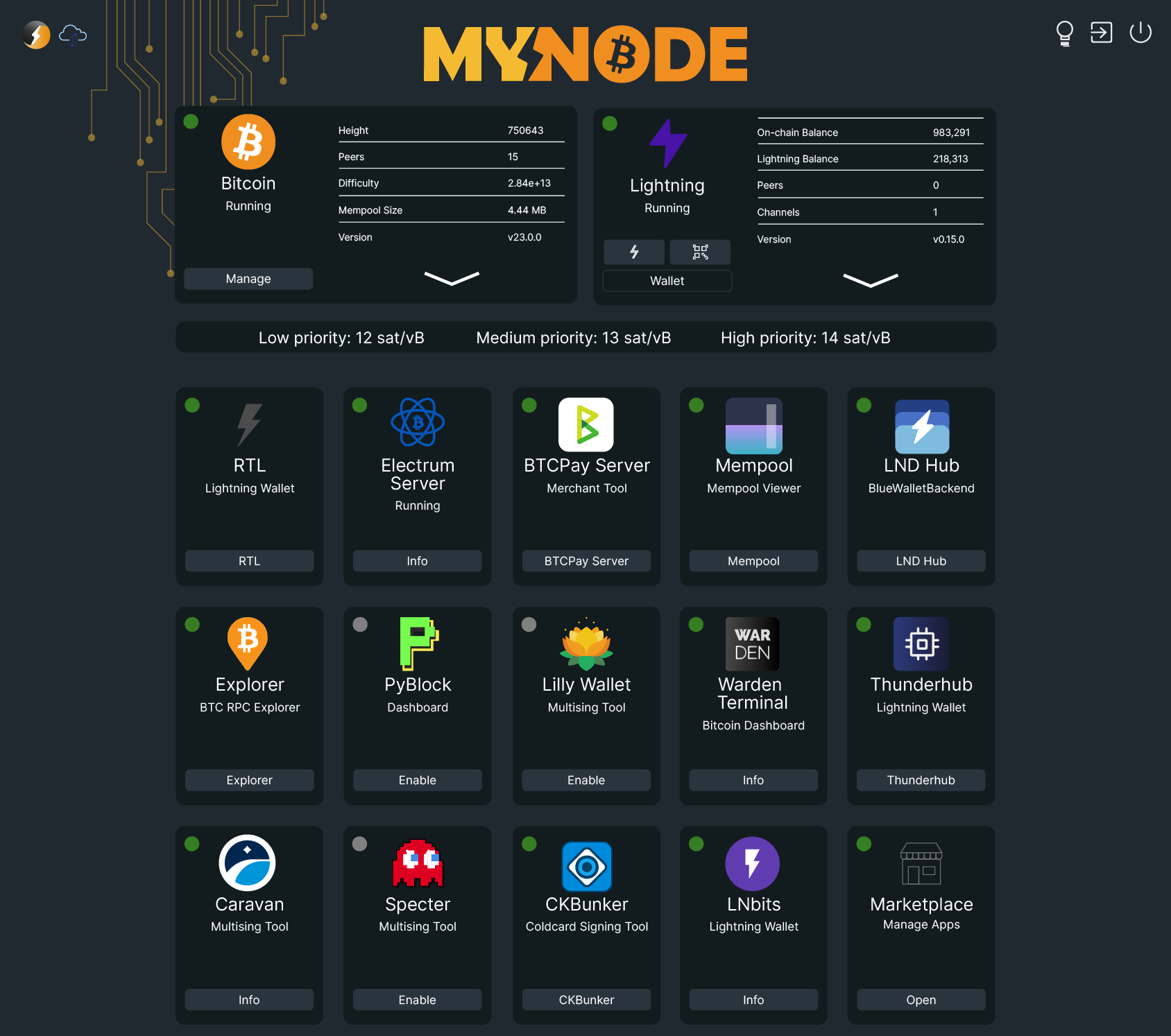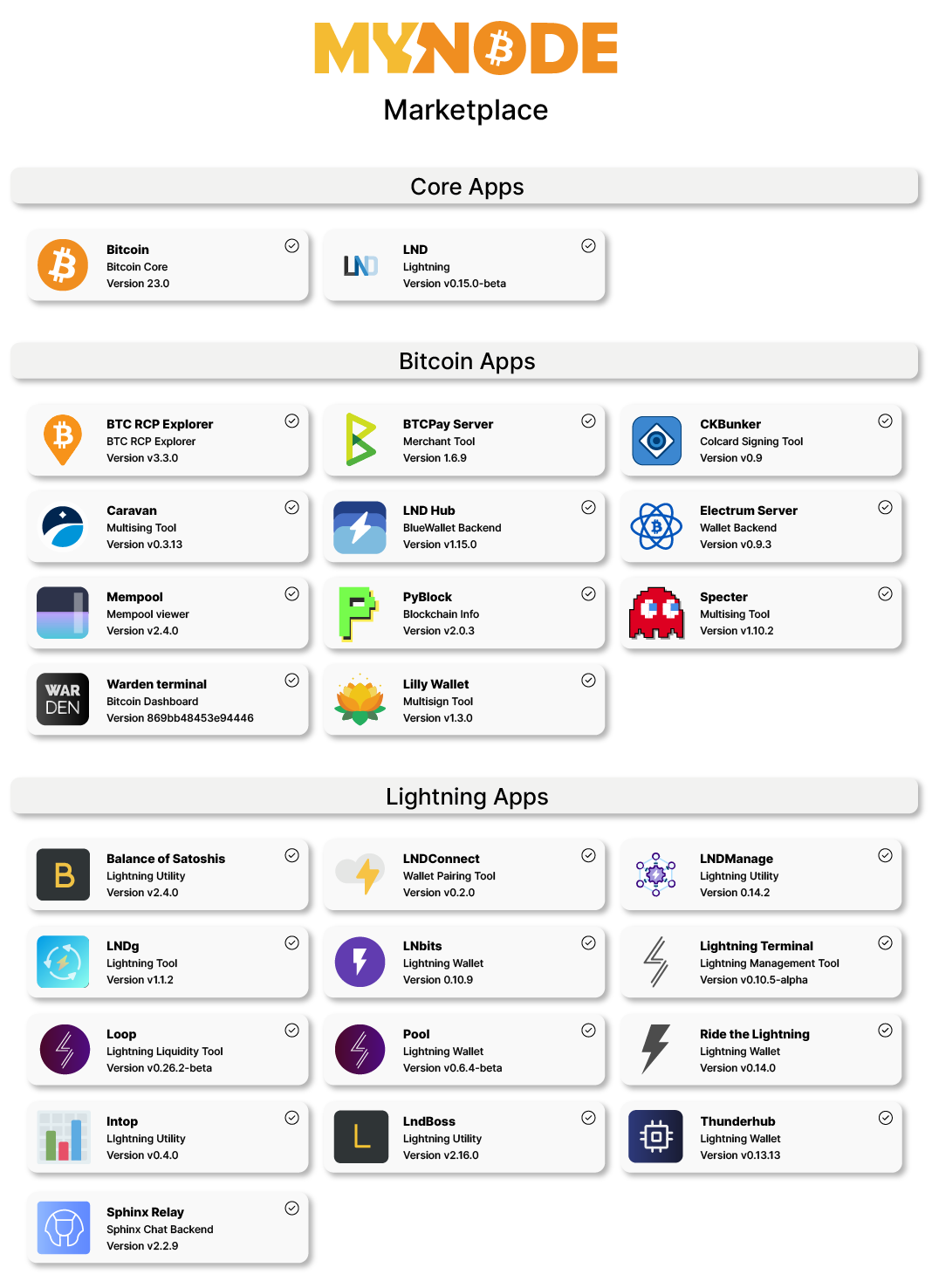 Devices
We currently support images for the following devices:
Raspberry Pi 4B
Rock64
RockPro64
x86 Virtual Machine Image
Open Source
The source code for myNode is publicly available on GitHub and is licensed under the CC BY-NC 4.0 licence.
More information on how to build and run the myNode software from source is available on GitHub.
View on GitHub
Quick Start
You can run myNode on your own device in just a few easy steps!
Get Started
Order Now
You can also order your own myNode device or Premium Software today!
Order Now