myNode One
Overview
myNode One/One+ is the full myNode package! It includes the myNode software, along with all the necessary, quality hardware.
| | |
| --- | --- |
| myNode One | | Premium Software + Hardware Device |
| myNode One+ | | Premium Software + Hardware Device + 1TB External Hard Drive |
Device Images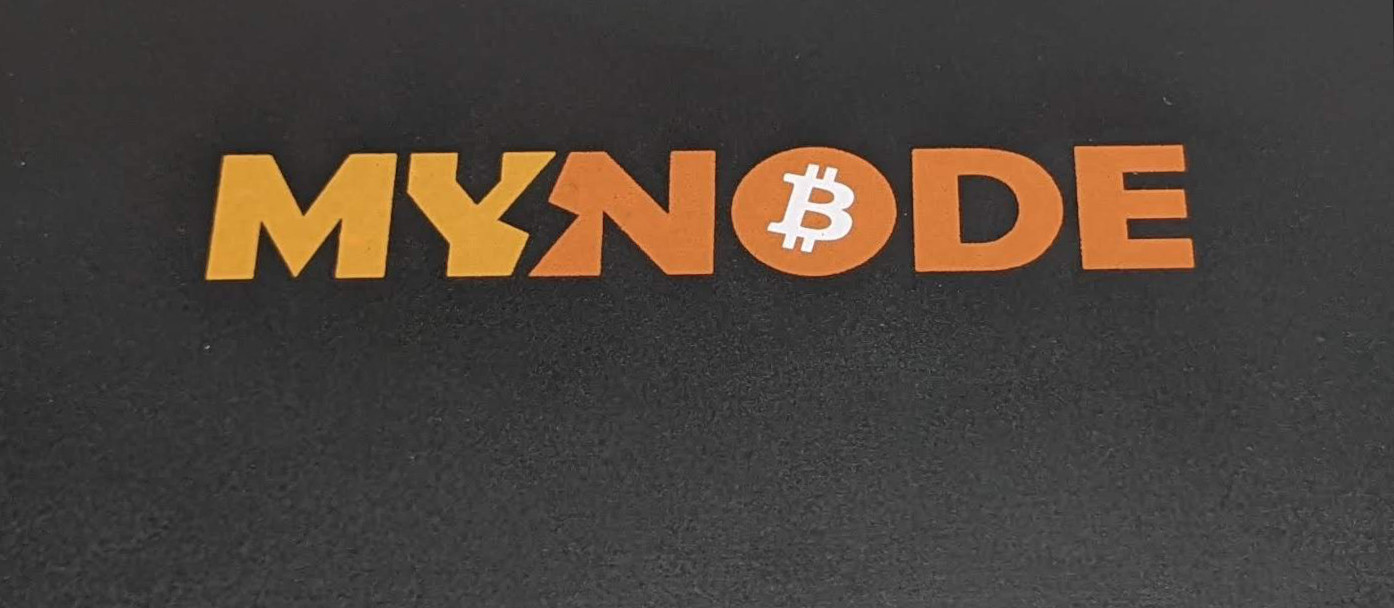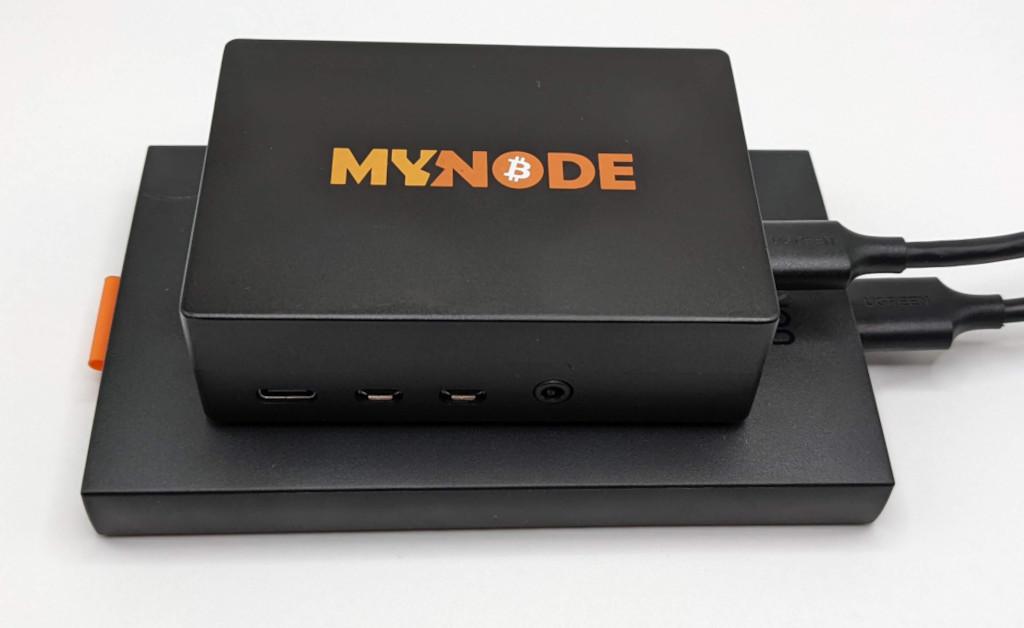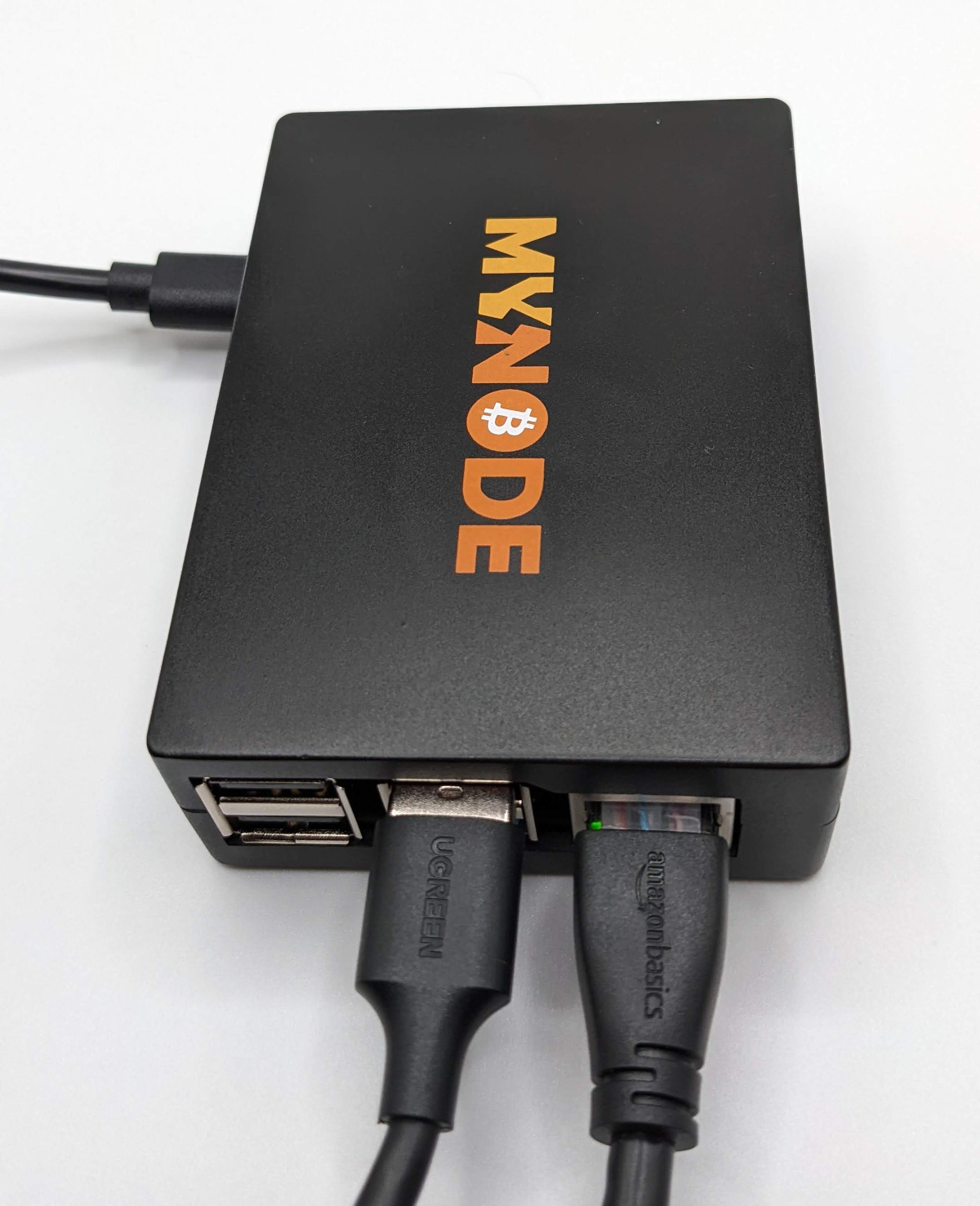 Included
myNode Premium Software
Premium Support
Rock 64 Device
Aluminum Case
Power Cord
Ethernet Cable
16 GB SD Card
1 TB HDD (One+ only)
Features
myNode device comes with a number of wonderful features:
Premium Support
One-Click Upgrades
Full Bitcoin Node
Lightning Wallet
Simple UI / Web Interface
Bitcoin Explorer
Electrum Server - BTC Light Wallet Server
Ride the Lightning - Lightning Wallet
LND Hub - Lightning Wallet Server
Bitcoin CLI
QuickSync - Quickly sync Bitcoin blockchain
LND Connect - Generate QR Codes for connecting wallets
LN Channel Backup
LND Manage CLI Tool
Tor - Bitcoin and Lightning
Dedicated hardware keeps you constantly and securely connected!
And more!
Learn More
Screenshots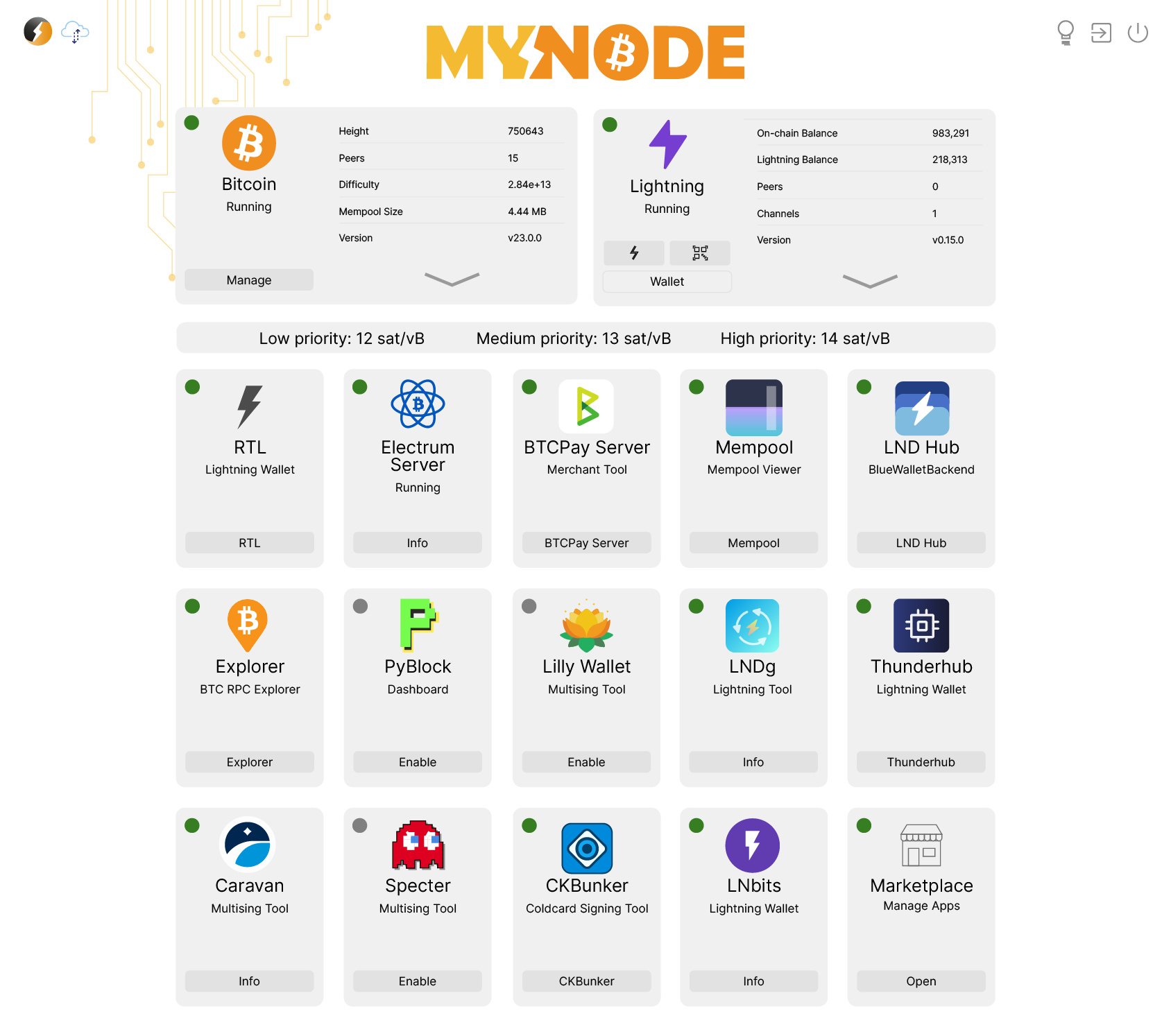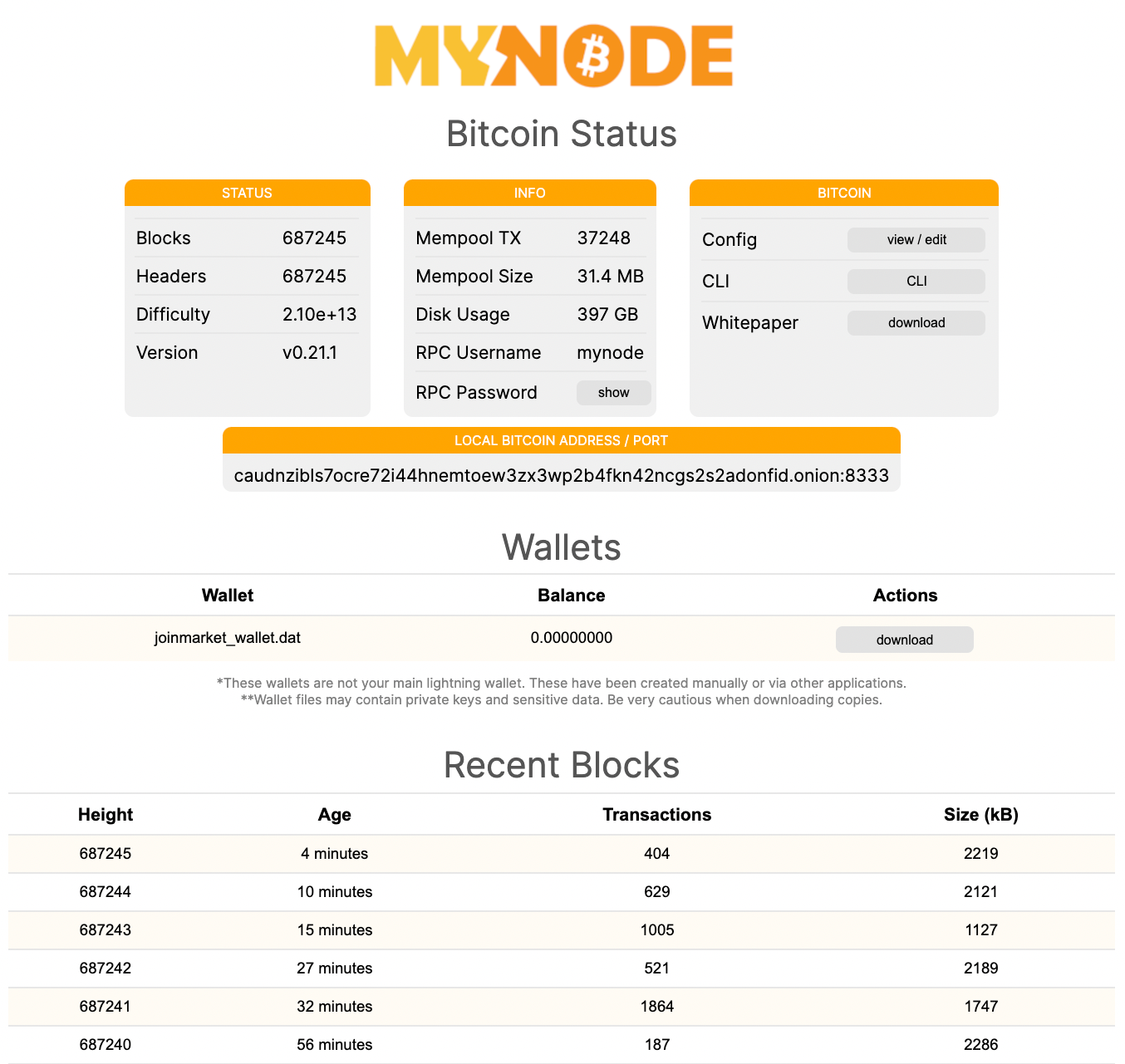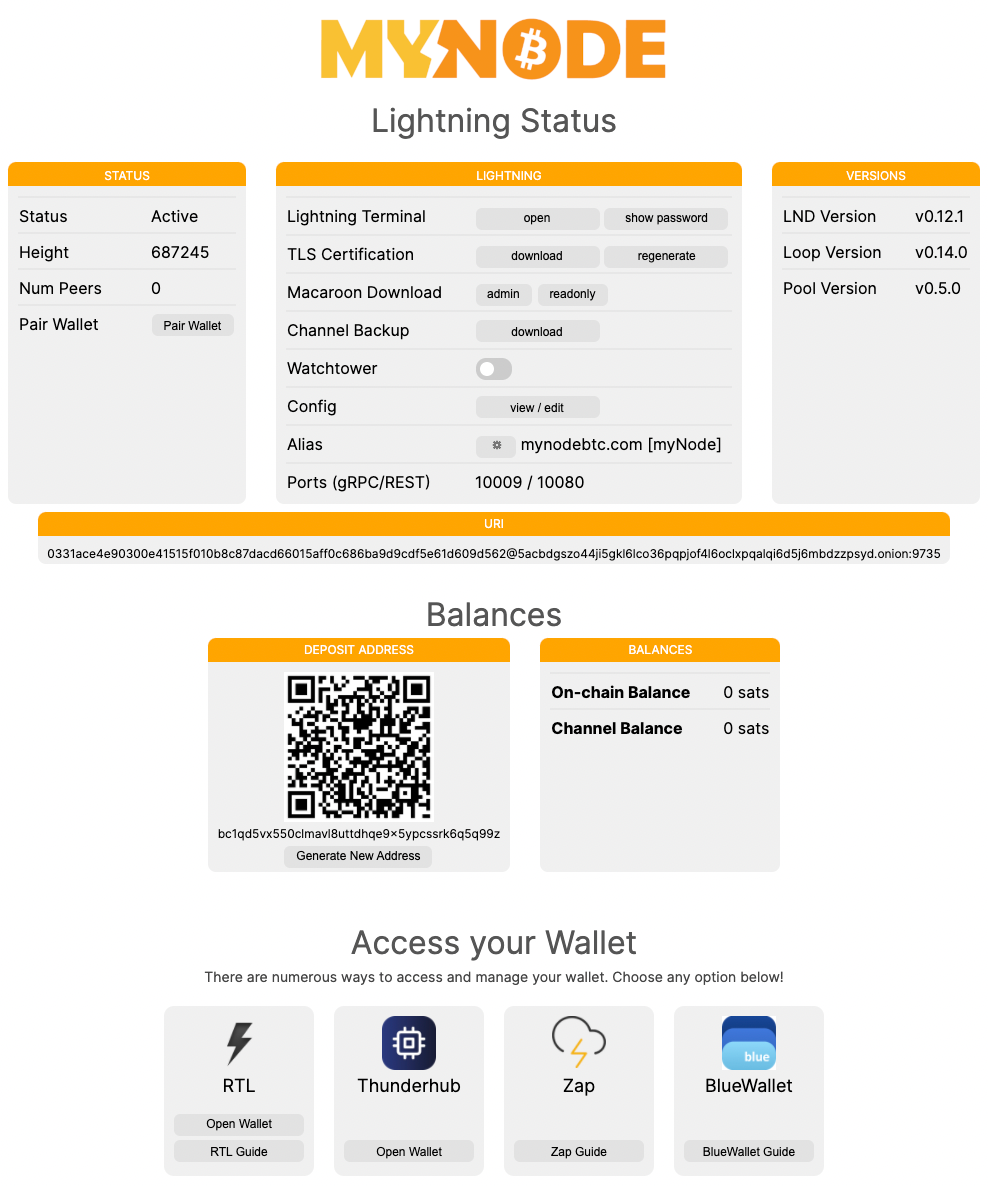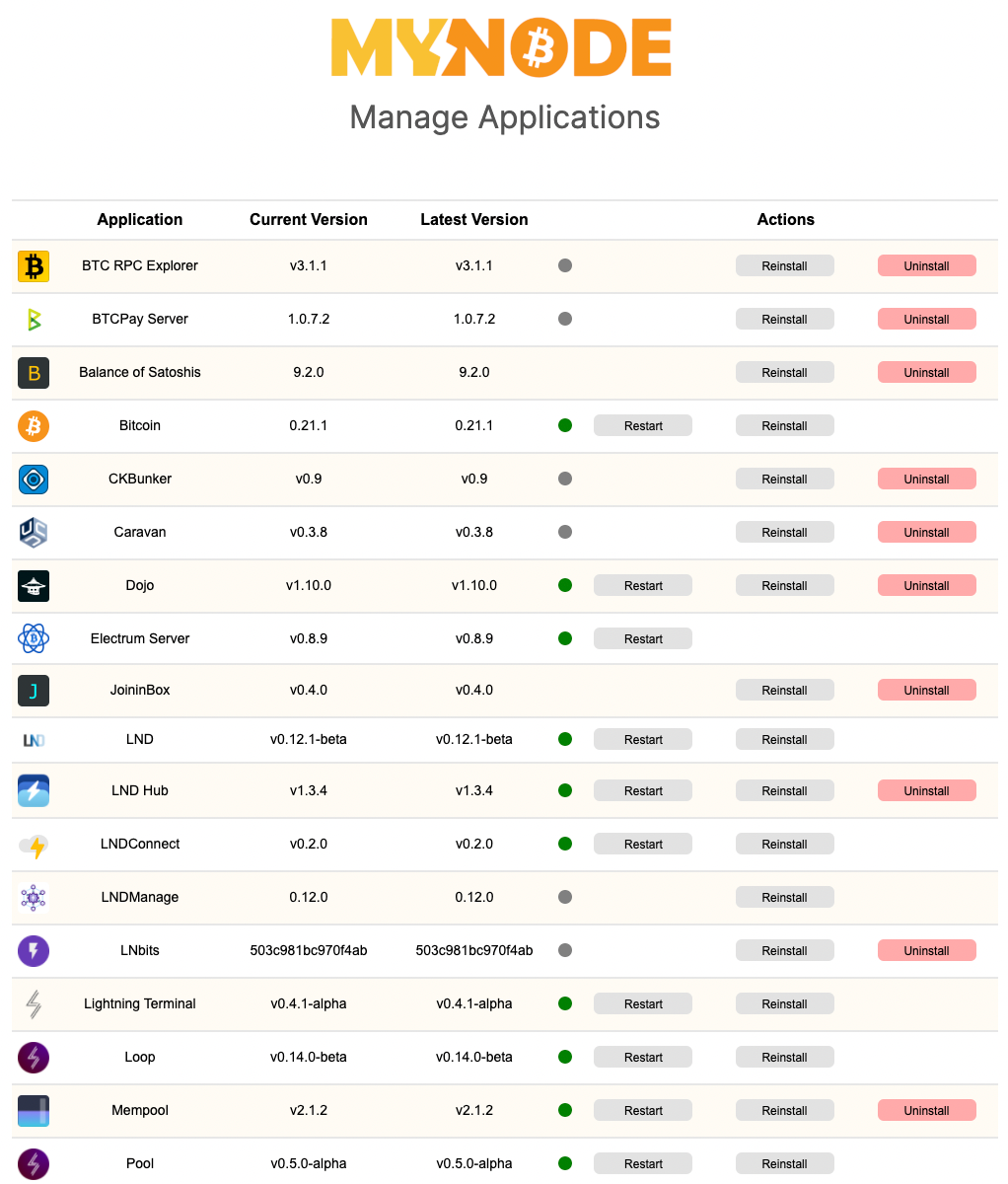 Quick Start
You can run myNode on your own device in just a few easy steps!
Get Started
Order Now
Order your own myNode device today!
Order Now
---