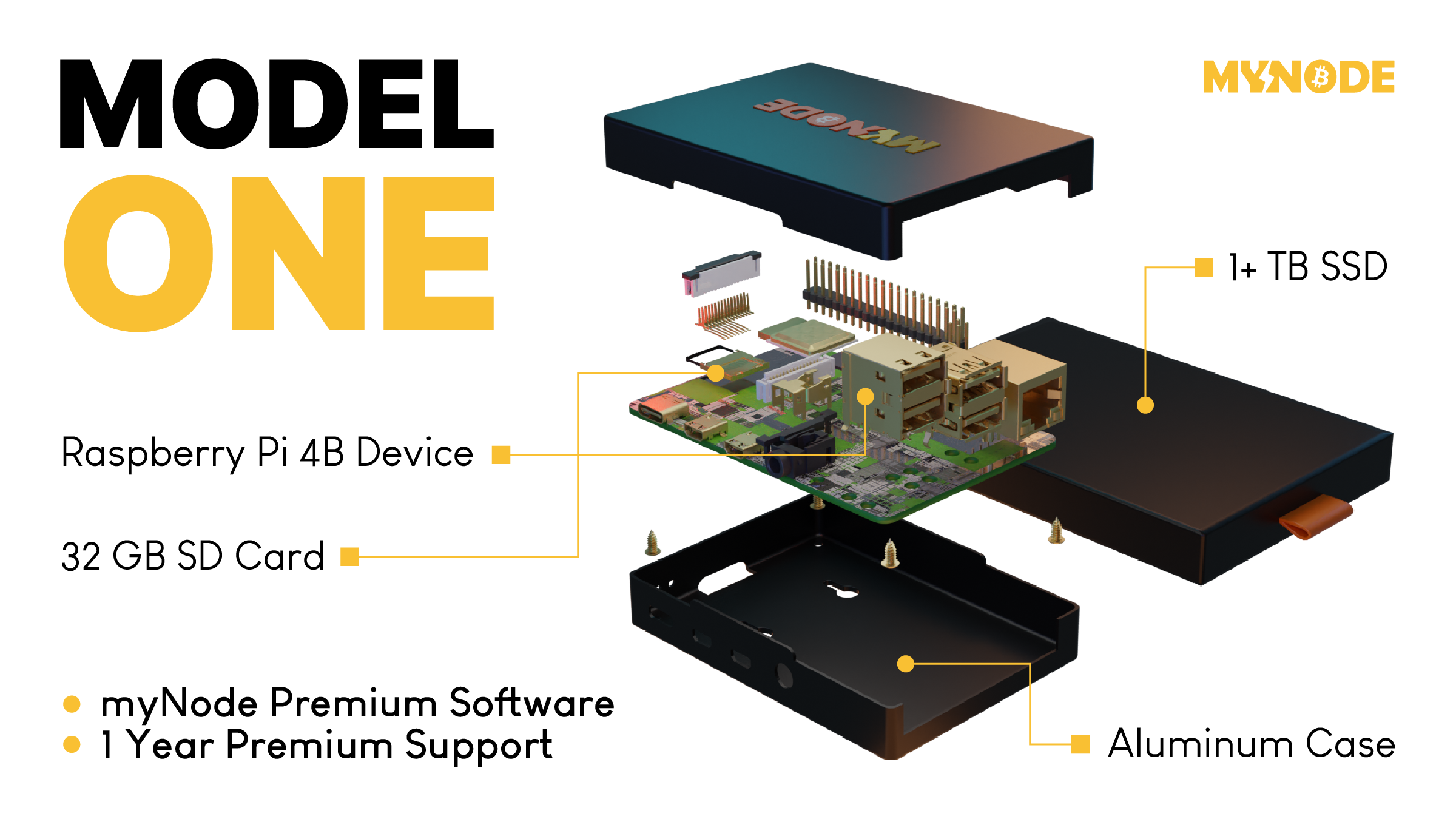 The Model One is the full myNode package! It includes the myNode software, along with all the necessary hardware.
Run Bitcoin, Lightning, and more!
Included
myNode Premium Software
1 Year Premium Support
Raspberry Pi 4B Device
Aluminum Case
Power Cord
Ethernet Cable
32 GB SD Card
1+ TB SSD
Device Images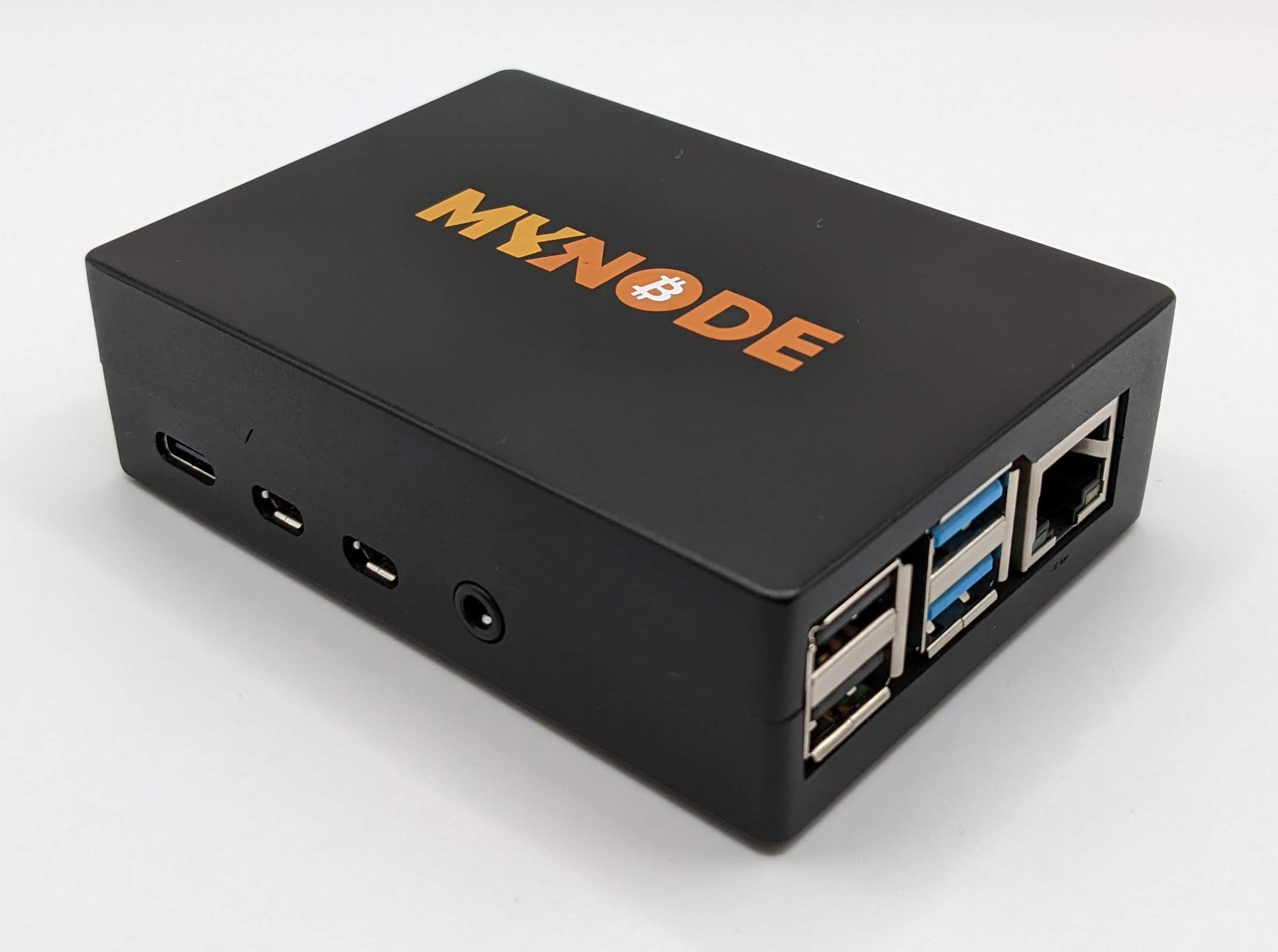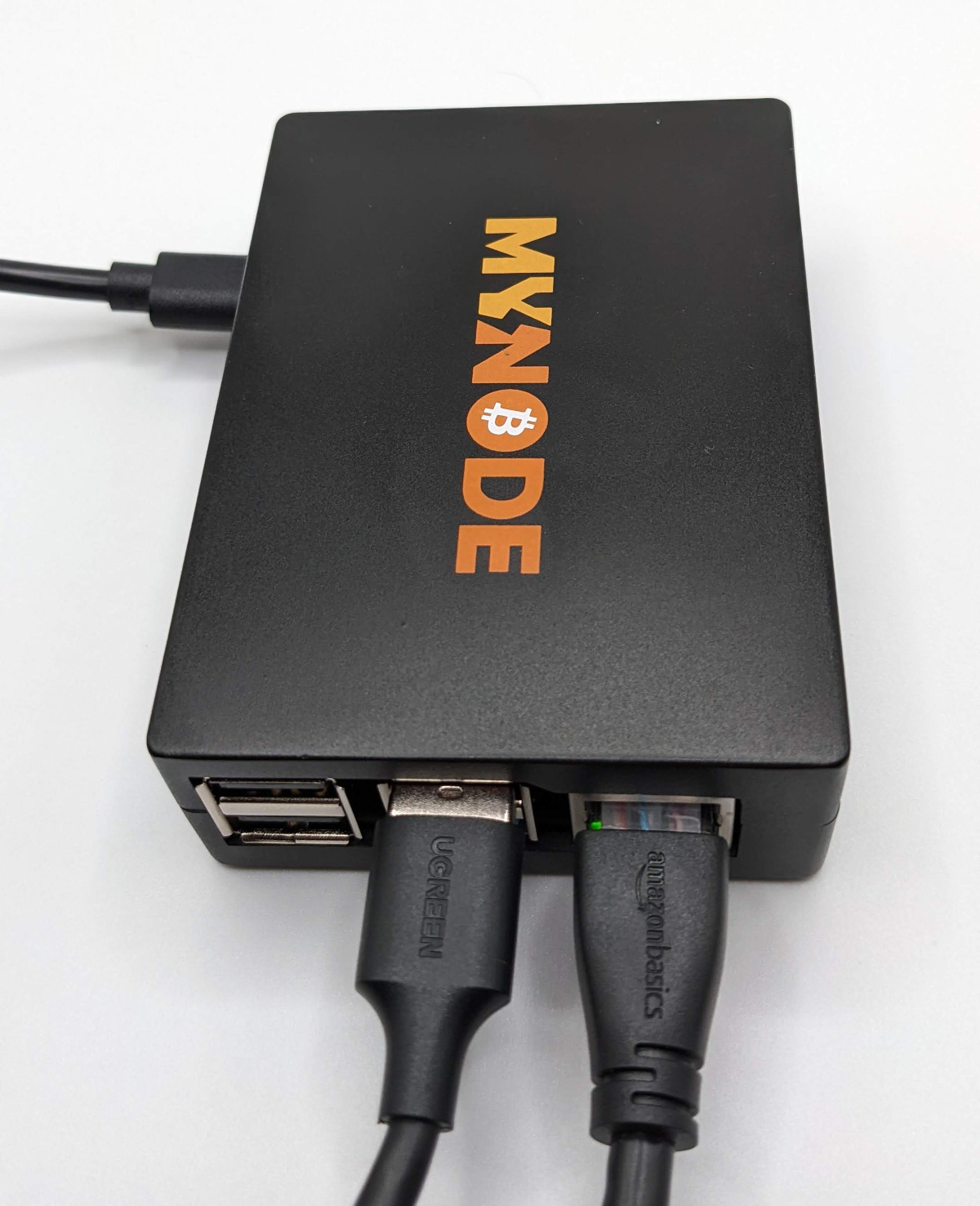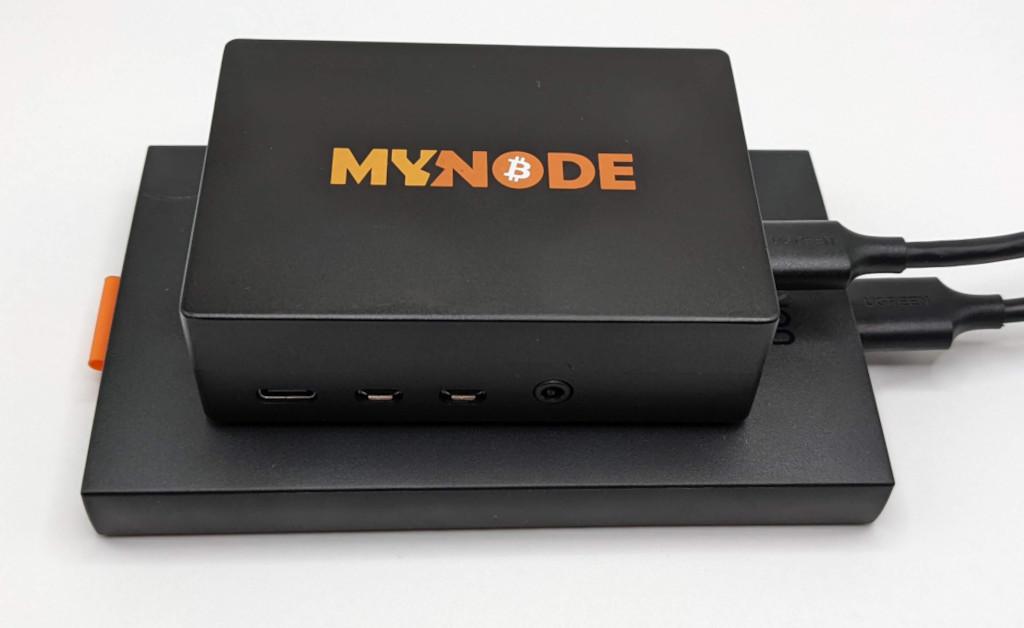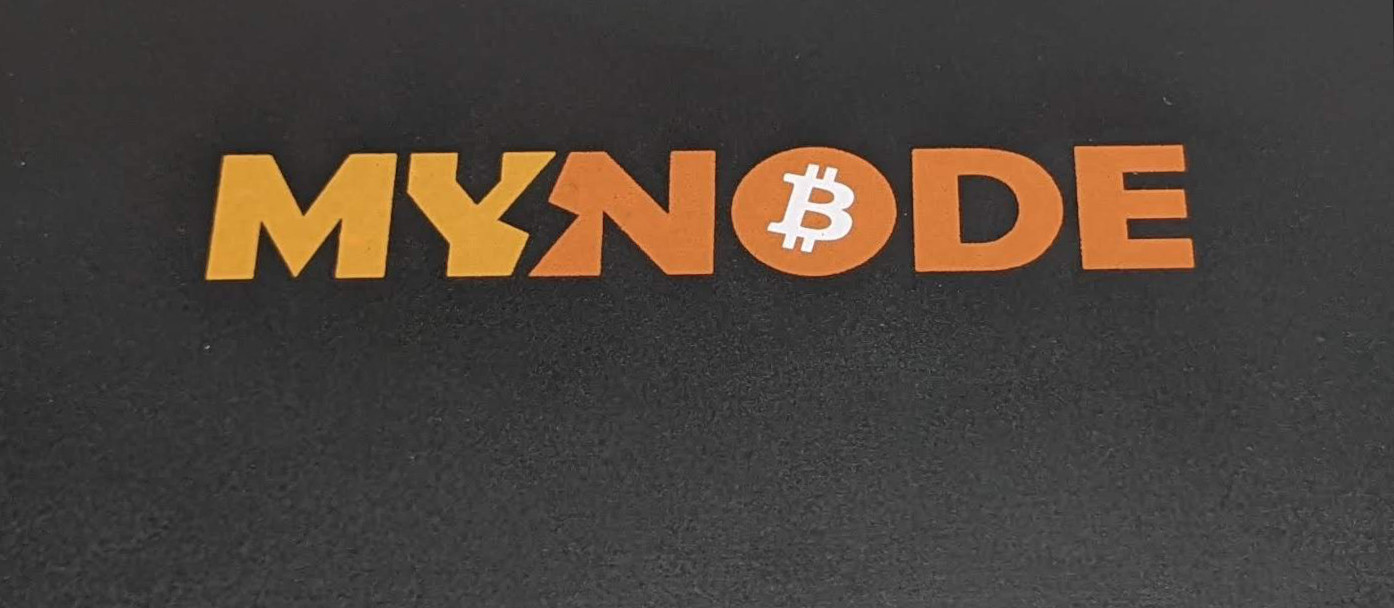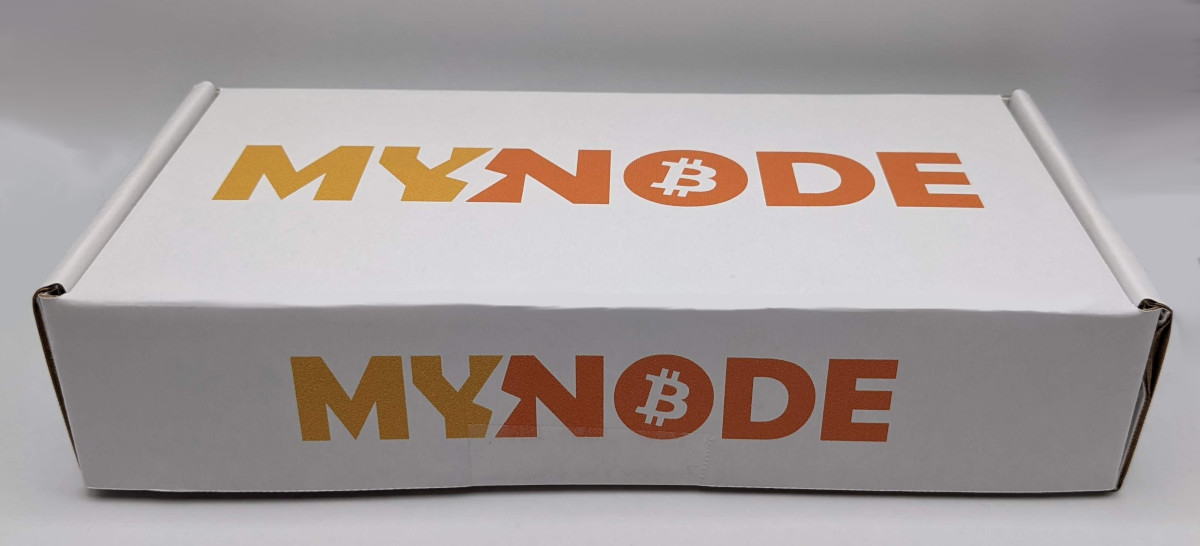 Features
myNode comes with a number of wonderful features:
Premium Support
One-Click Upgrades
VPN - Remote Access
Tor - Remote Access
BTC Pay Server
Mempool Viewer
Full Bitcoin Node
Lightning Wallet
Intuitive UI / Web Interface
Bitcoin Explorer
Electrum Server - BTC Light Wallet Server
Ride the Lightning - Lightning Wallet
LND Hub - Lightning Wallet Server
Bitcoin CLI
LND Connect
LN Channel Backup
LND Manage CLI Tool
Tor - Bitcoin and Lightning
Warden Terminal
Whirlpool
Dojo
JoinMarket
Opendime Support
Sphinx Relay
PyBlock
Balance of Satoshis
Dedicated hardware keeps you connected!
And more!
Learn More
Device Setup
Web Interface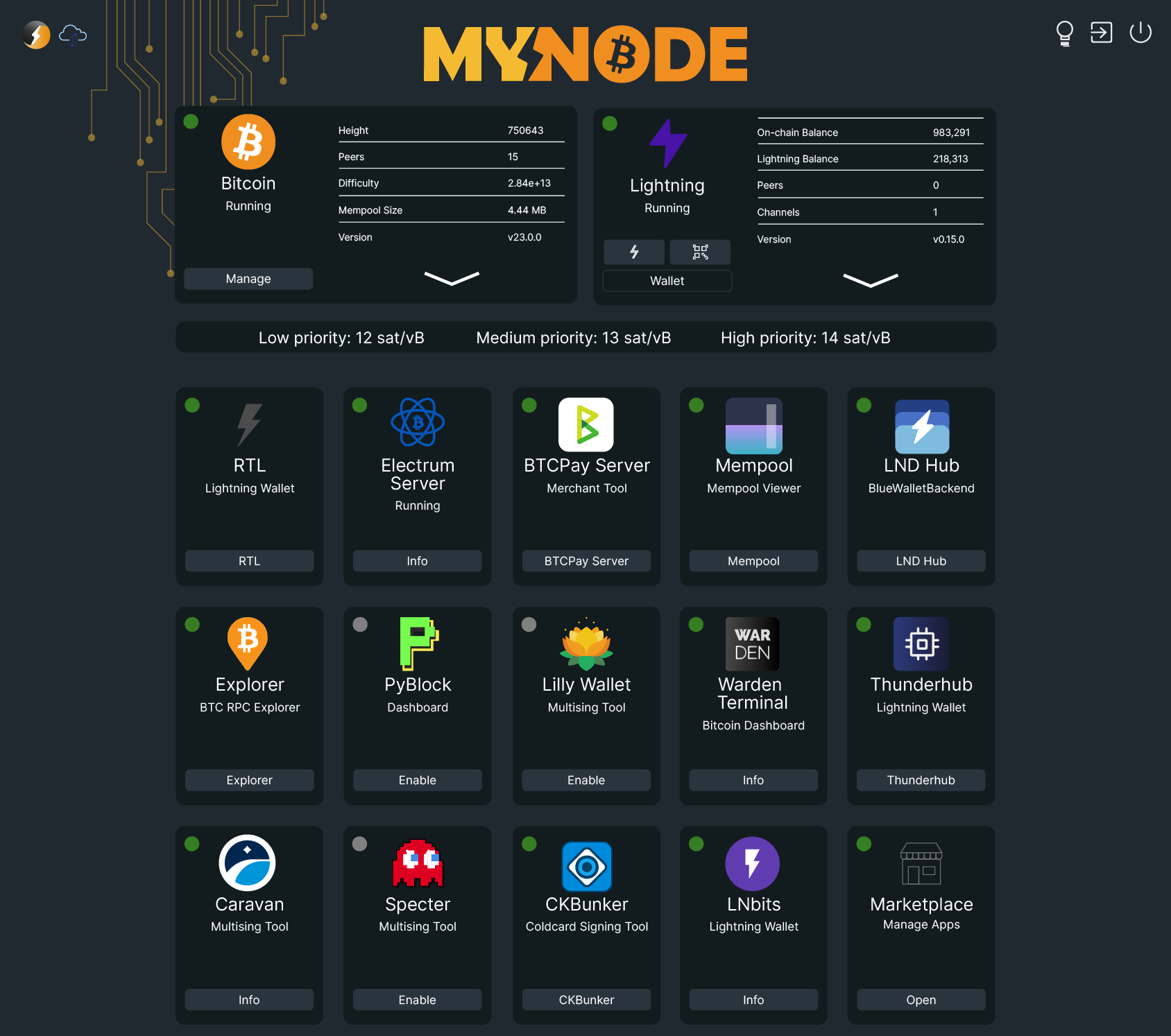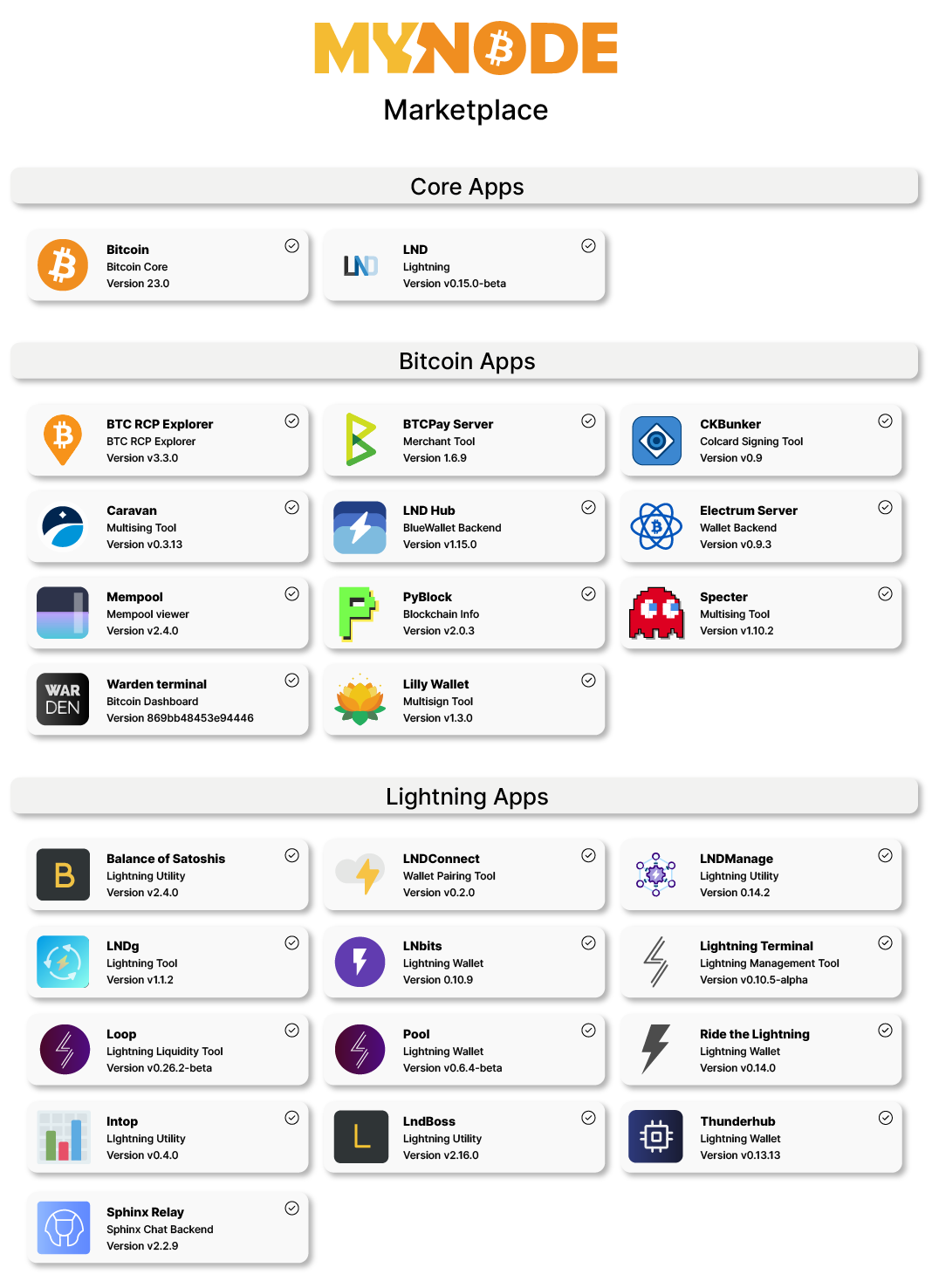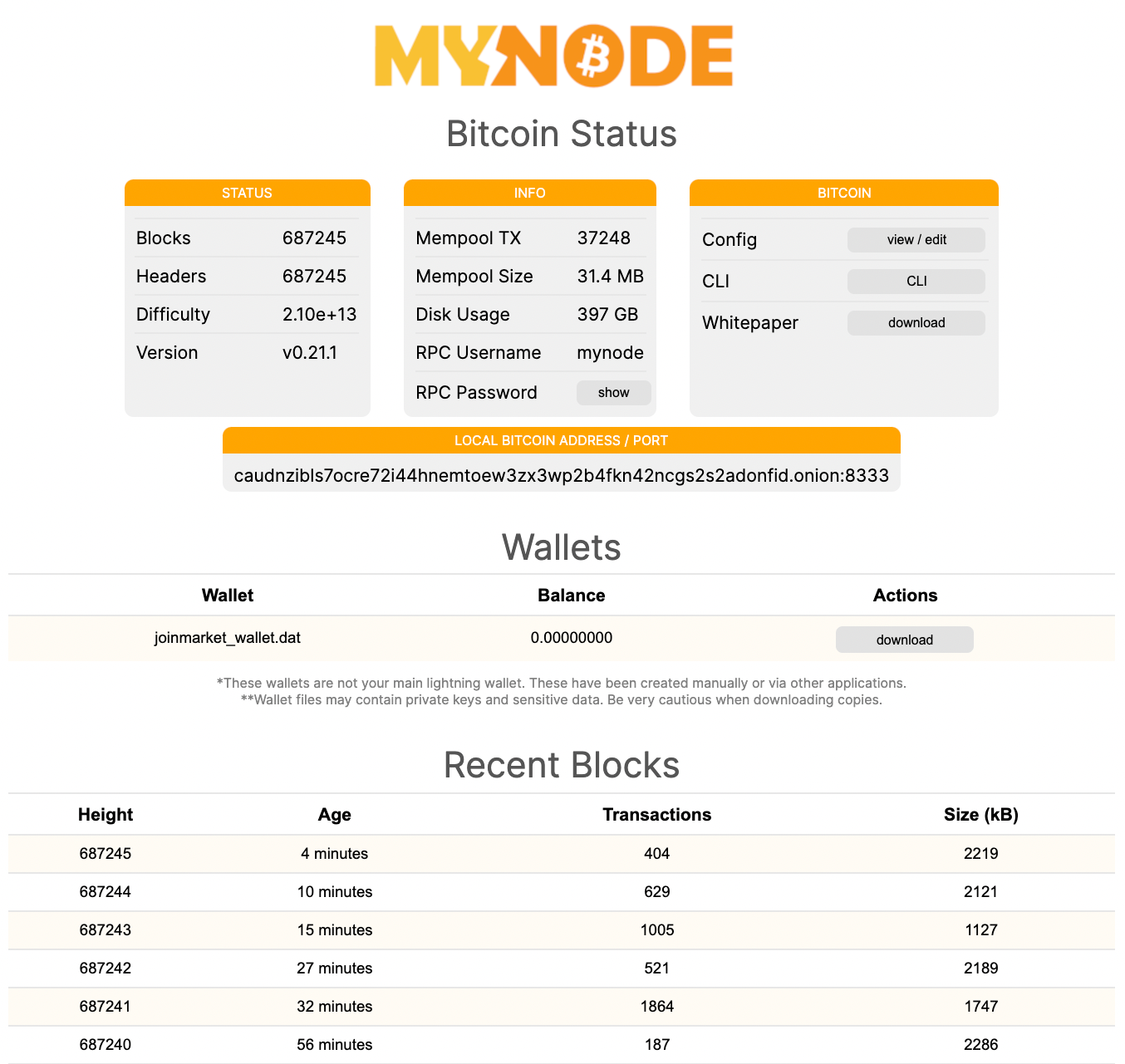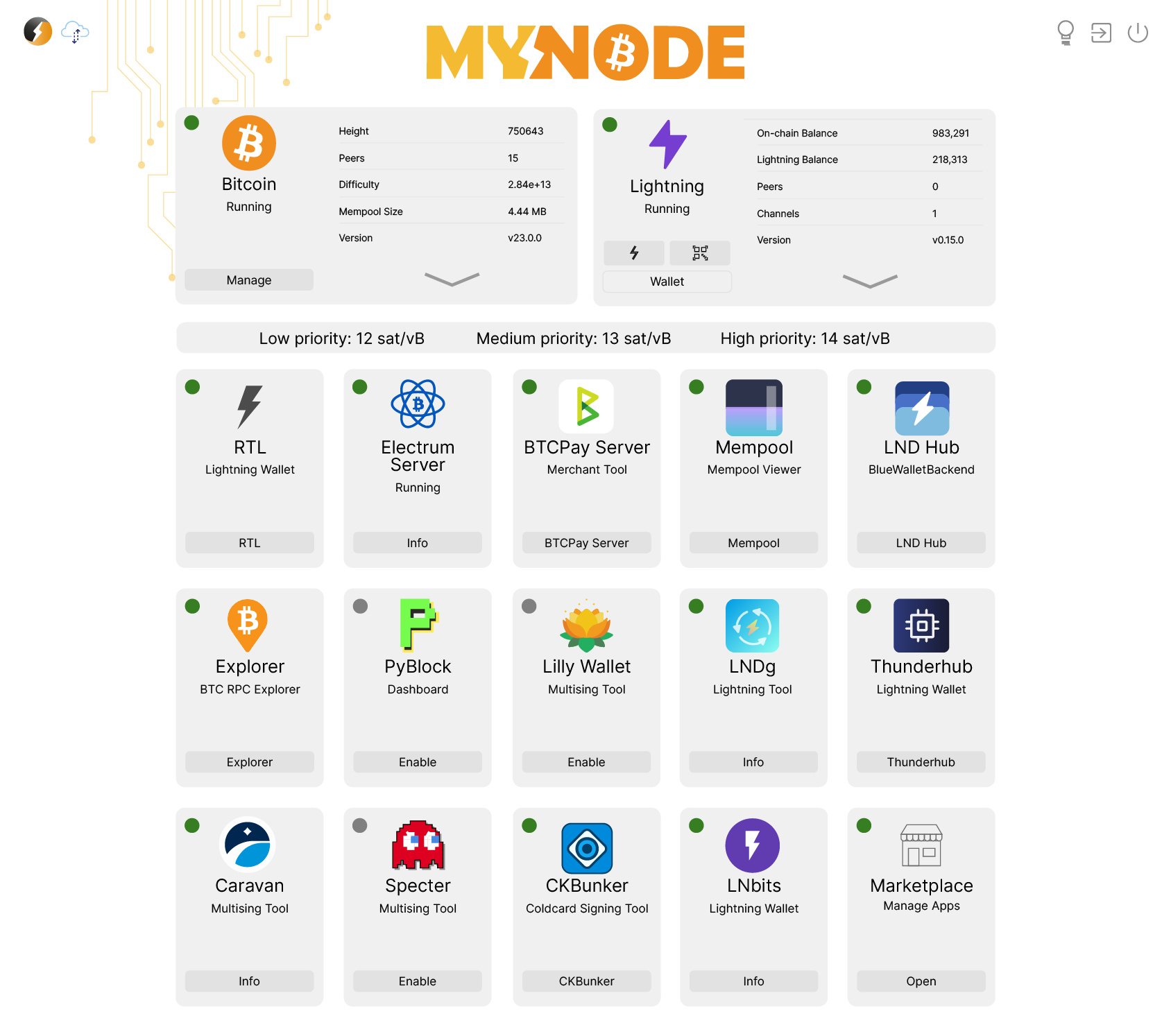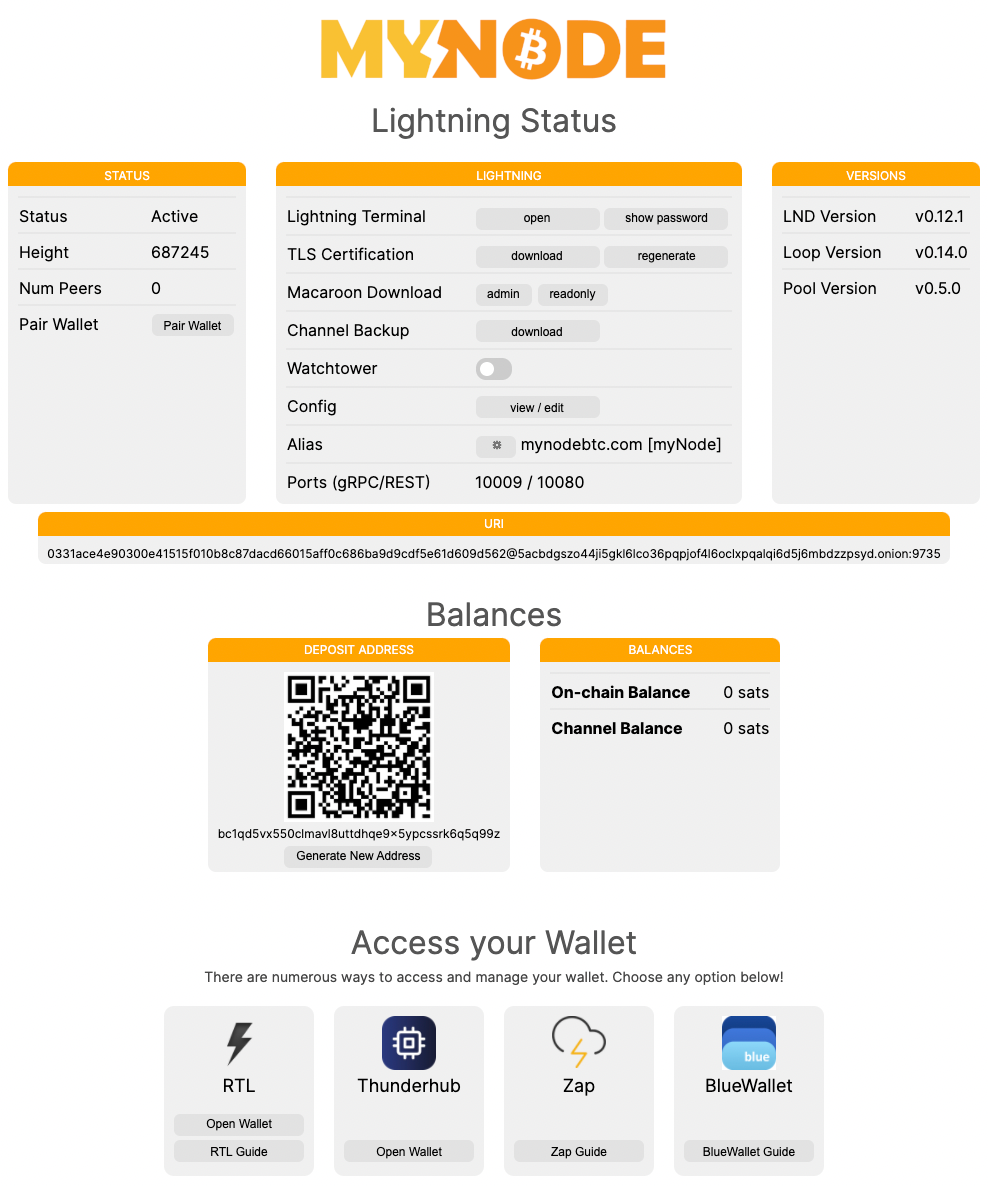 Quick Start
You can run myNode on your own device in just a few easy steps!
Get Started
Order Now
Order your own myNode device today!
Order Now
Model One
$429
myNode Premium Software
+
Raspberry Pi 4B Device
Aluminum Case
Power Supply
SD Card
+
1+ TB External Drive
Typically ships within 1 week